PBF Gift Guide for Guys: 2020
It's the most wonderful tiiiime of the year! Right? Is it? Is 2020 changing everything? Am I too early? I don't know but I finally have my act together early enough to share my first gift guide of the season before rush fees and all that jazz will likely take over. I know shipping is crazy right now so any holiday shopping I can do early makes me feel a little less stressed going into the holiday season. If you're the same way, I hope sharing some gift guides on the earlier side of things this year will he helpful for you!
I'm kicking things off today with the hardest-to-shop-for group (in my mind): Guys!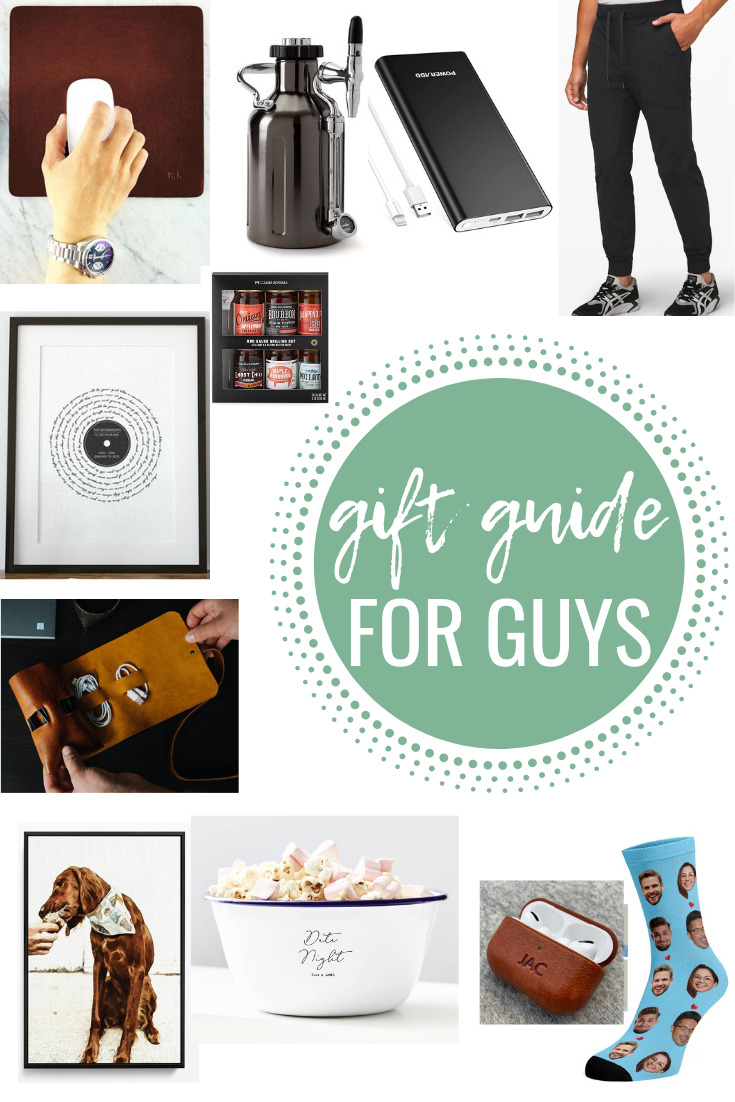 I actually love shopping for the important men in my life but finding something special for them admittedly takes a little more effort and planning. Below you will find an assortment of gifts I think many guys would love at a variety of price points, with most gifts under $50. I hope something pops out at you for a loved one in your life!
Gift Guide for Guys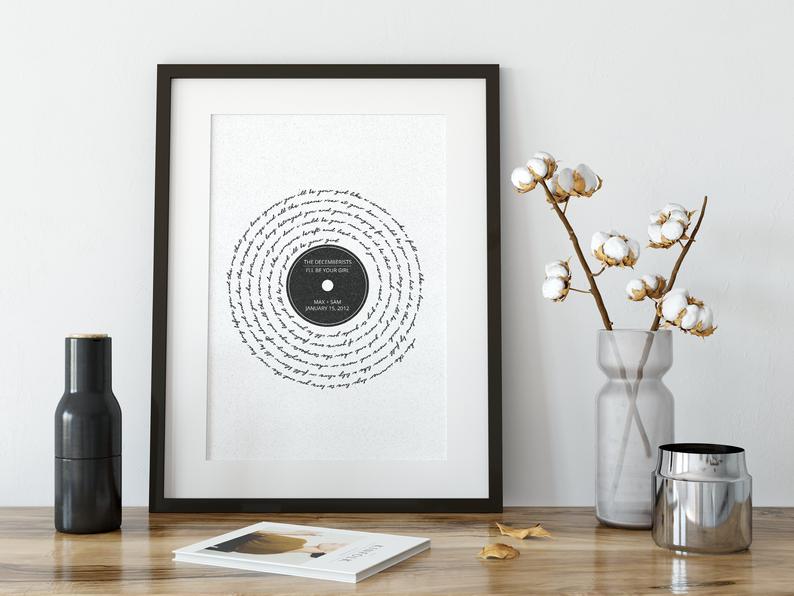 I ordered a print featuring the song Ryan and I danced to at our wedding as an anniversary gift for him back in October and it was a huge hit! (This is the print I ordered in the block text.) He loved the song lyrics print so much that I knew I had to include it in this year's gift guide for guys since I could see it being applicable for spouses, fathers (think father/daughter dance song!), grandfathers, etc. Whether it's a song that means something to both of you or a song that a special guy in your life adores, I think this is one of those personalized gifts that many men would appreciate.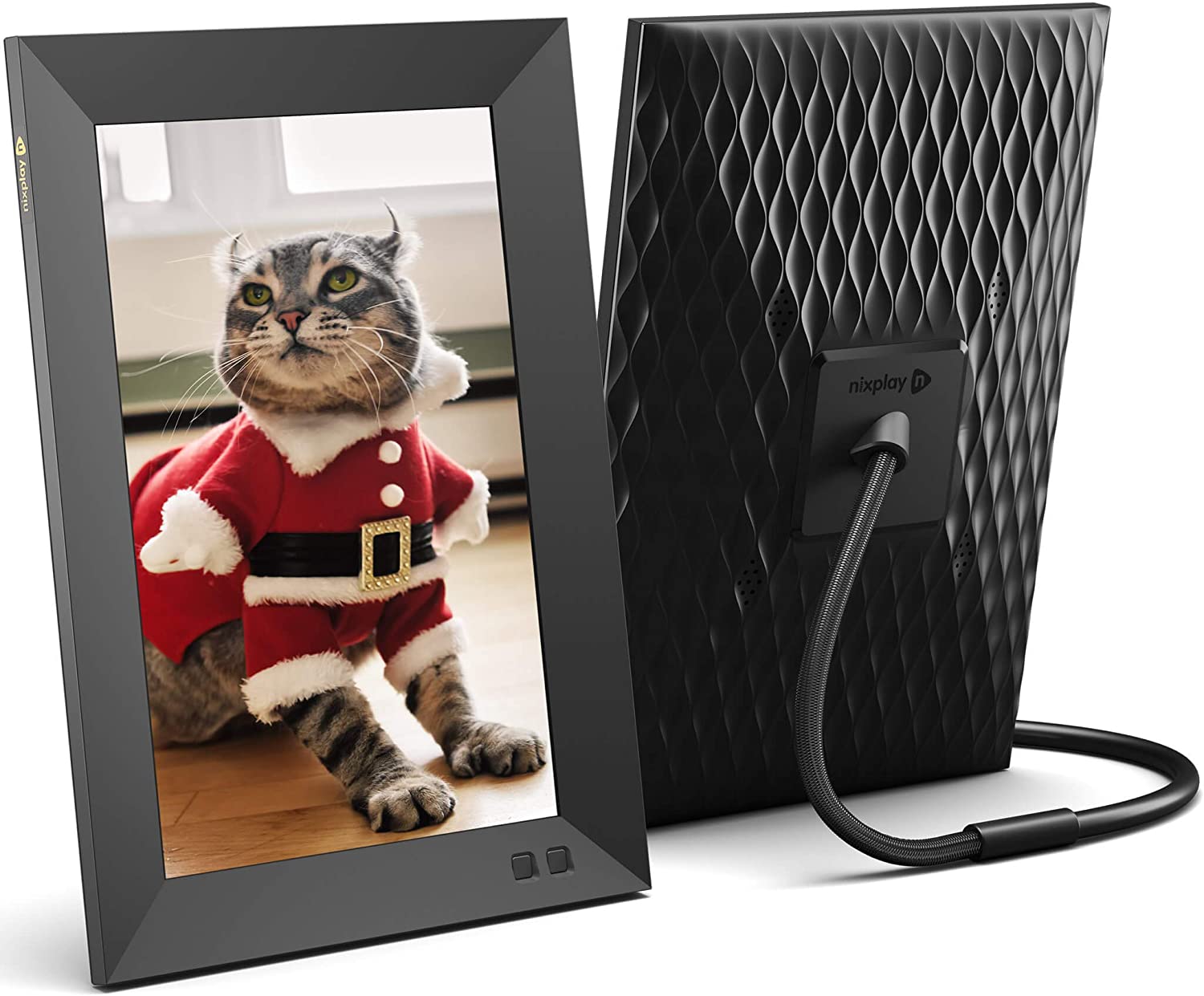 The concept of this digital picture frame is genius! You can share photos and vides from your phone or by email straight to this frame and they rotate for loved ones to enjoy! I think this is such a neat idea for grandparents or loved ones who might not live nearby since it allows them to constantly see pictures and feel in the mix. Multiple people can upload photos to the frame so it's also a great group gift for family members.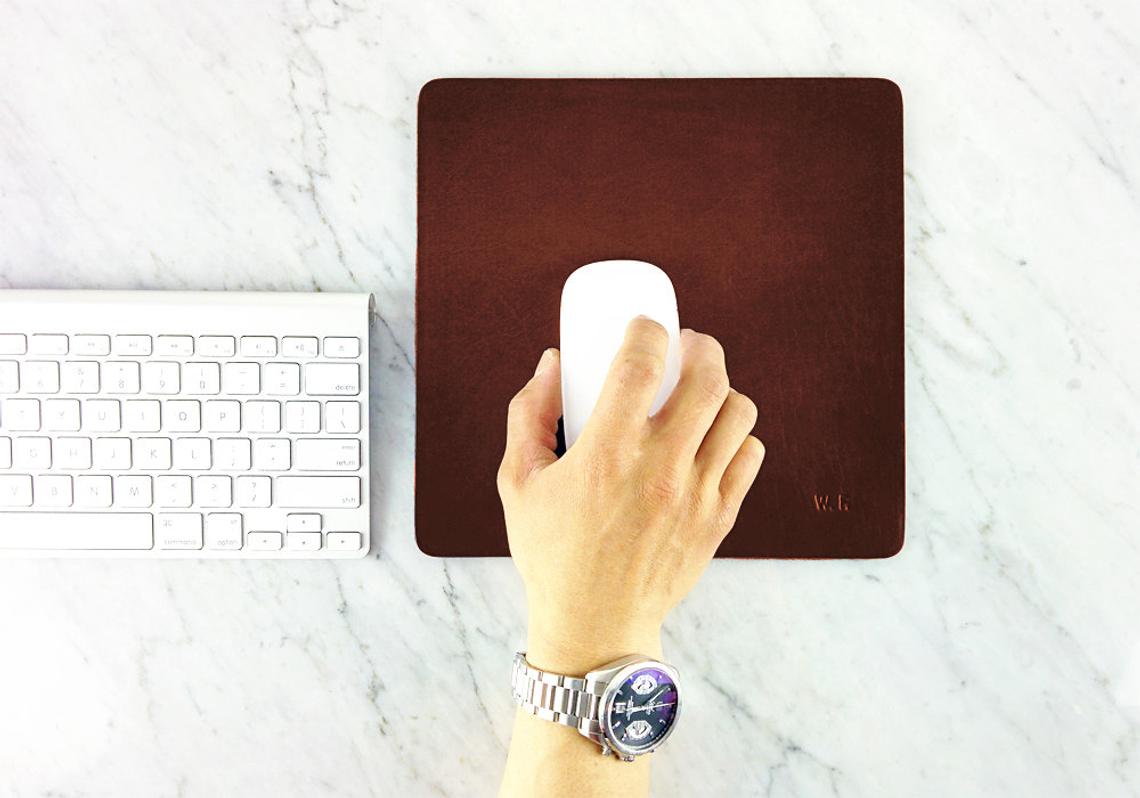 How classy is this mousepad? I think this would make a lovely gift for a techy guy. Also, since many of the guys in our lives are working from home, it might be a welcomed gift to help spruce up his work-from-home environment. In our house, Ryan's desk takes over our master bedroom and I think something like this might make his current setup feel slightly more professional. Maybe? Who knows in 2020! Ha! Either way, it's a beautiful, professional-looking mousepad made with real leather and treated with bee's wax to give it a natural shine.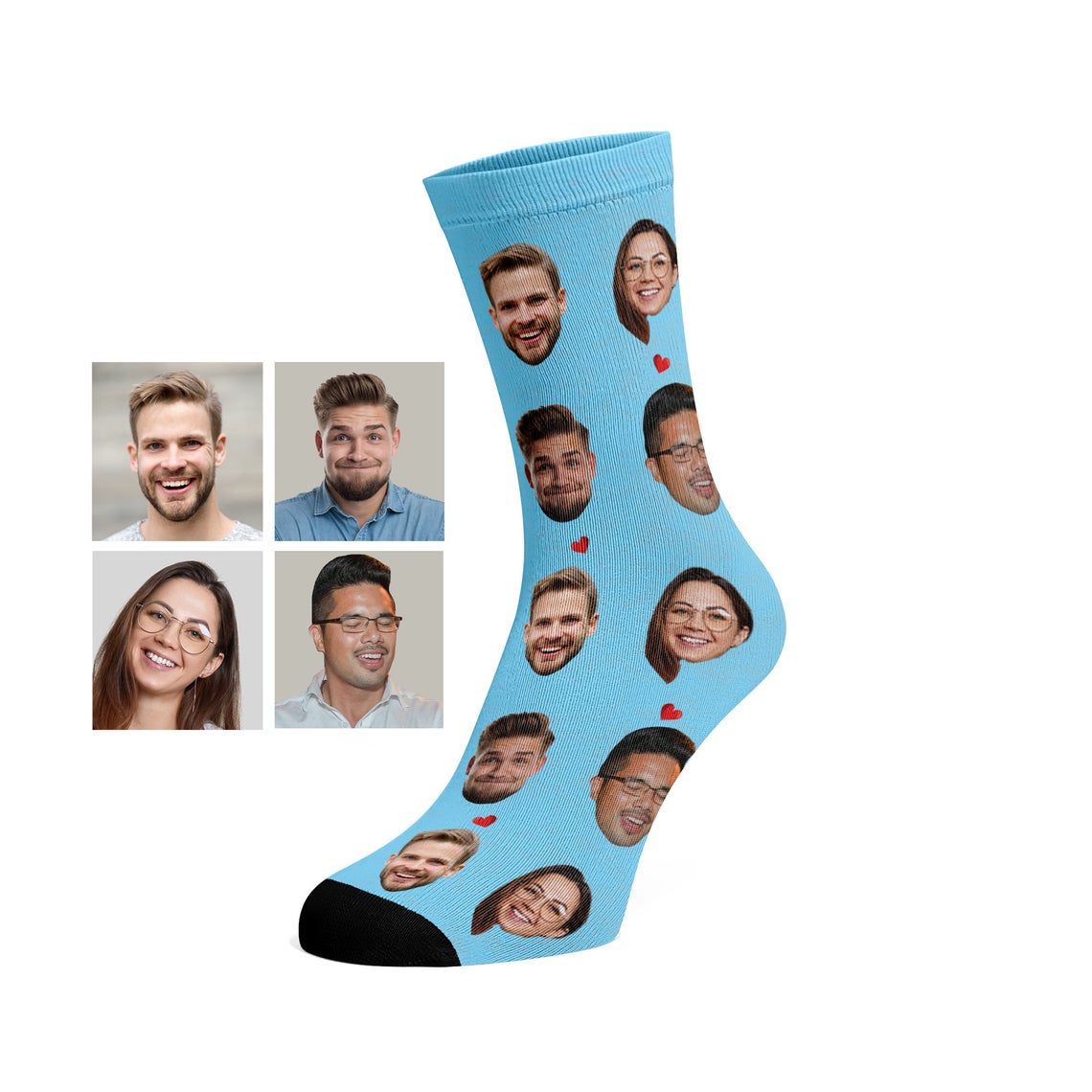 Switching gears from the professional gift front to the silly gift genre… How fun are these socks!? I made Ryan promise not to look a this year's gift guide because I've already ordered him a pair of socks with Chase, Ryder, Rhett and Sadie's faces on them. I love giving him fun socks in his stocking every year and these cracked me up! I hope they make him smile, too!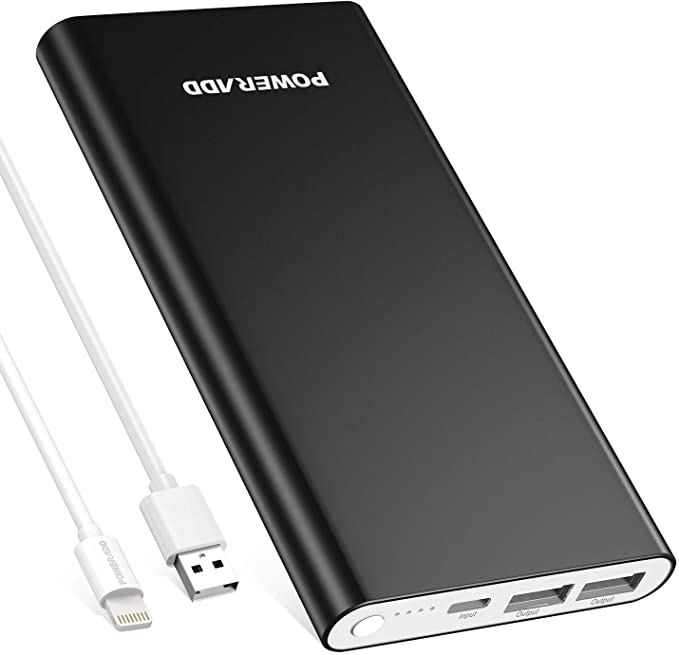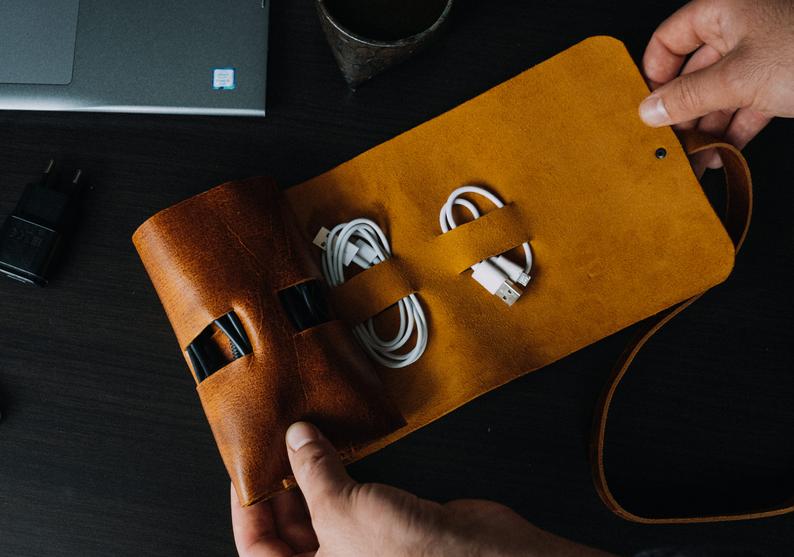 For the guy on the go! This portable charger is compact and has more than 8,000 positive reviews. It's perfect for charging everything from phones and Bluetooth earbuds to iPads and smart watches. As an added bonus, pair it with this beautiful leather cable cord organizer to keep electronic cords organized while traveling.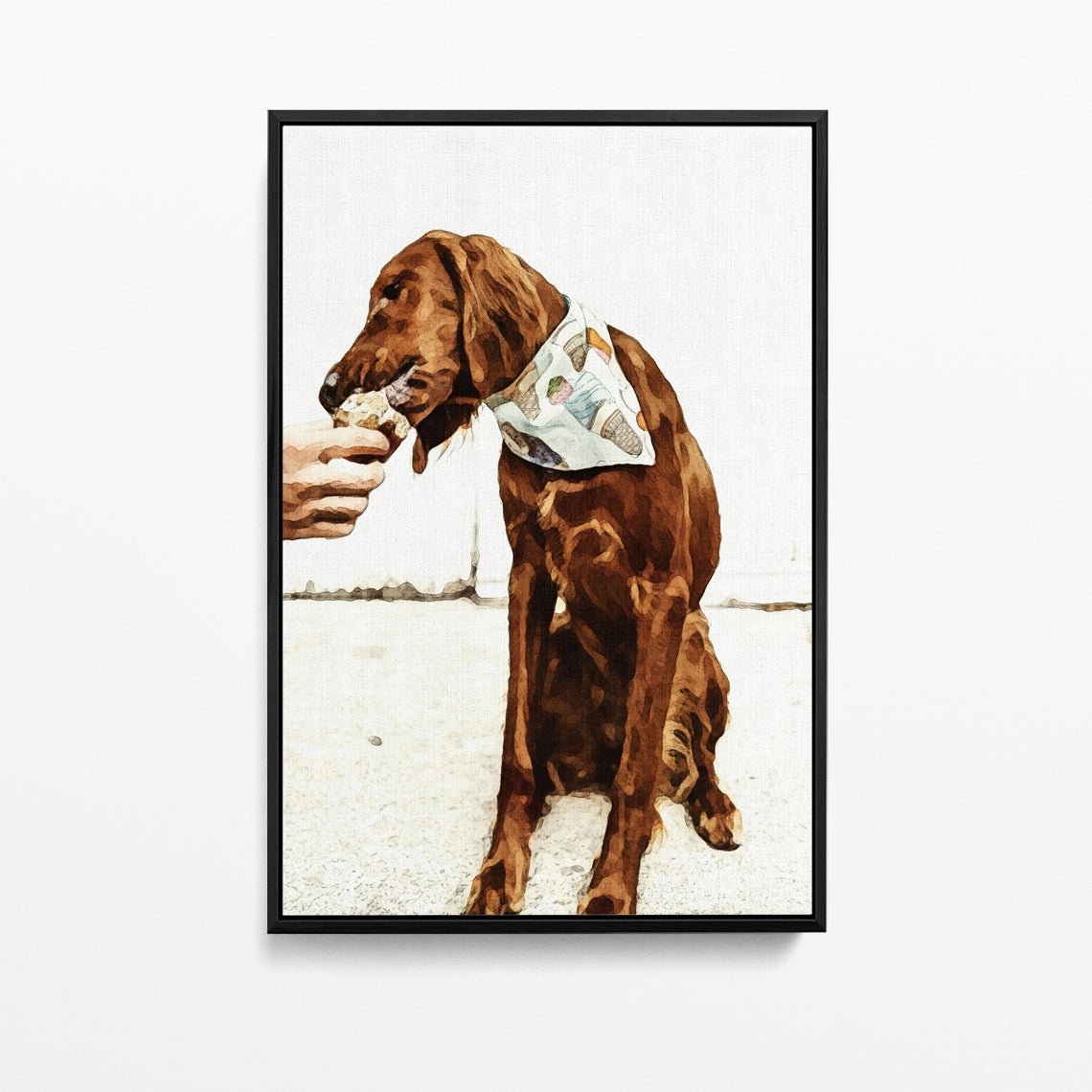 They say a dog is man's best friend and that's certainly the case in our house! (For what it's worth, Sadie is my BFF, too.) Ryan and Sadie share the sweetest bond and any gift that incorporates our favorite furry lady into the mix is sure to be a hit with him. I love the unique look of the watercolor pet portraits from this Etsy shop. The artist makes pictures of dogs licking their face or playing fetch look beautiful and artistic and perfect for displaying in a home.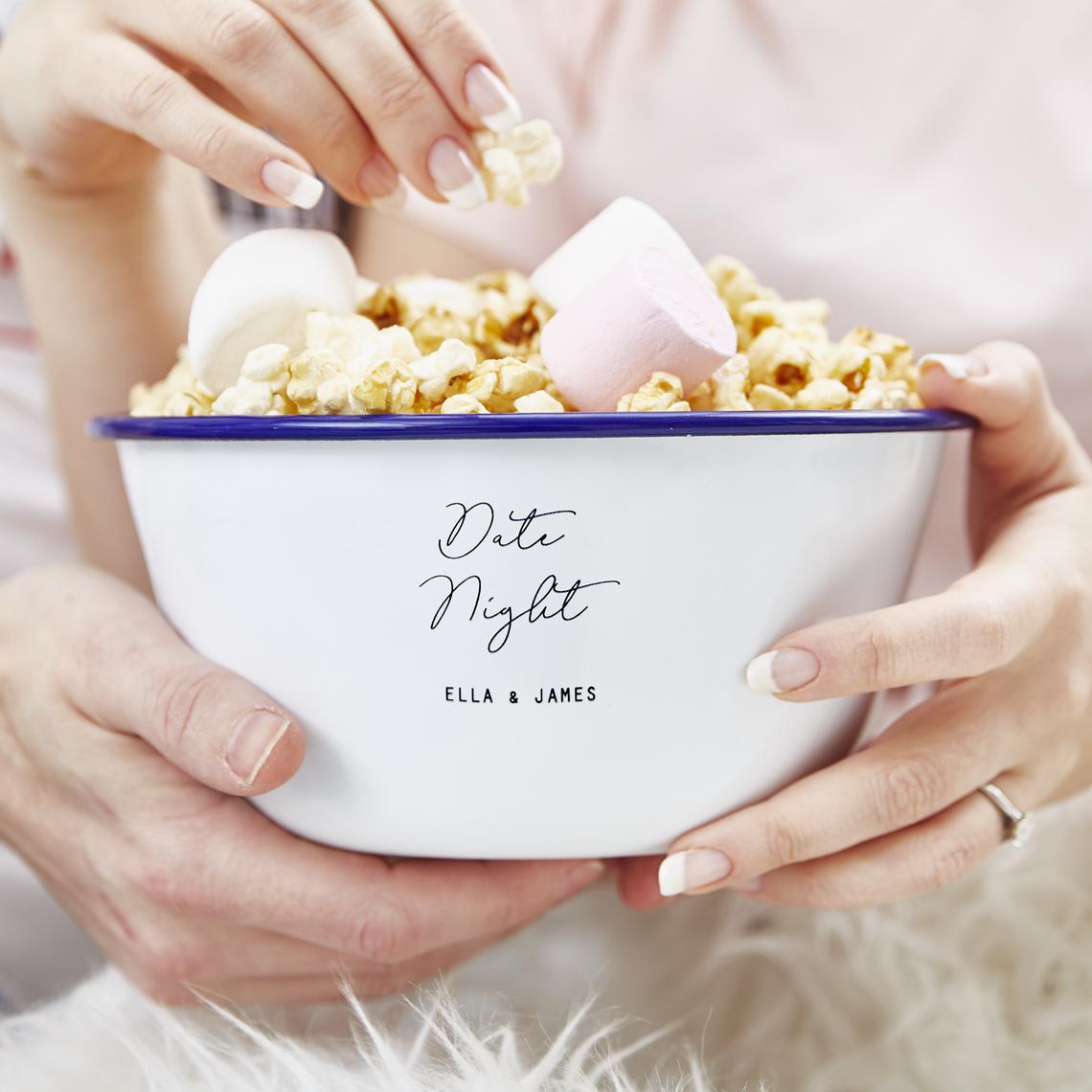 Both Ryan and my dad are popcorn obsessed and since I have a feeling they aren't the only guys out there who might like a popcorn-themed surprise, I knew it had to make this year's gift guide! Over the course of the past few months, Ryan has perfected the art of popping popcorn on the stove and while we may be late to the game, I'm glad we finally hopped on board because making your own popcorn is where it's at! He typically pops our popcorn in olive oil and then seasons it with butter and salt but I love the idea of changing things up a bit and think he would enjoy trying new seasonings with this popcorn seasoning library. I also found this assortment of different kinds of popcorn kernels which might be fun to pop as well.  And, to top it all off, there are a ton of cute personalized popcorn bowl options out there on Etsy. I love this "Date Night" themed bowl for couples who love curling up to watch movies together or this "Movie Night" bowl for families who make a big deal out of family movie night like we do around here!
Additional Ideas
Shop This Post

Question of the Day
What is one thing you're planning to get for a guy in your life this year? 
What is one thing you've given to a guy in your life that they loved? 
The post PBF Gift Guide for Guys: 2020 appeared first on Peanut Butter Fingers.