Orbitkey Nest Desk Organizer + Wireless Charger [Kickstarter]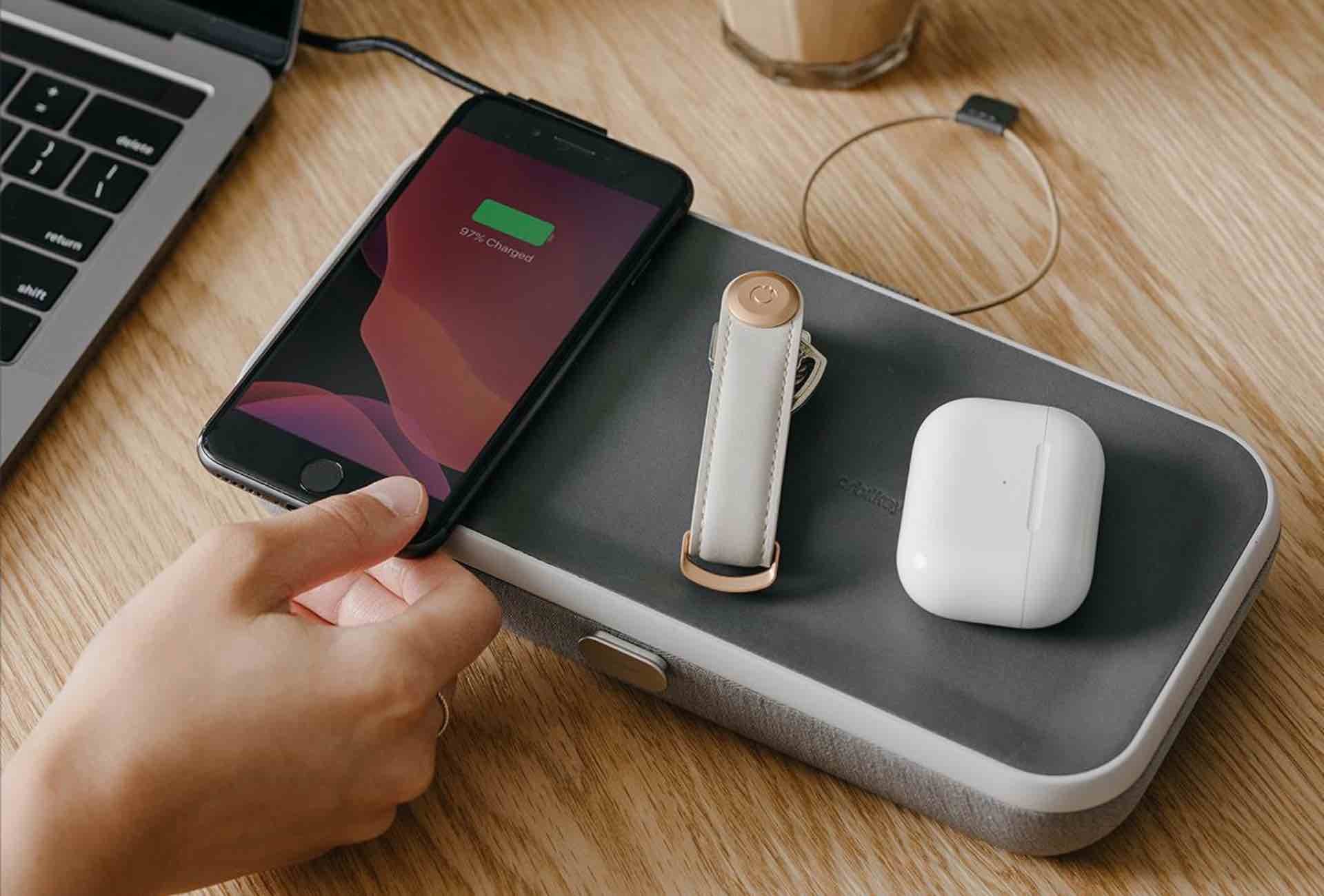 Its been a couple years since we last checked in with the folks at Orbitkey. These guys and gals are real passionate about finding ways to stay organized, and their current Kickstarter project for the Orbitkey Nest looks to be another runaway success in that department.
You could think of the Nest as a sort of miniature two-tier valet tray for your workspace, with some tricks hidden up its sleeve.
The main trick is that theres a 10W wireless charger embedded in the leather lid, so while your stuff is (pardon the pun) nestled inside, and with its USB-C cable plugged in, you can simply rest your iPhone or AirPods on top and theyll start charging.
The second trick? The Nest also comes with a half-dozen small velcro dividers that can be placed inside the foam interior in whatever ways you like, creating a personalized organization space that can change as you see fit.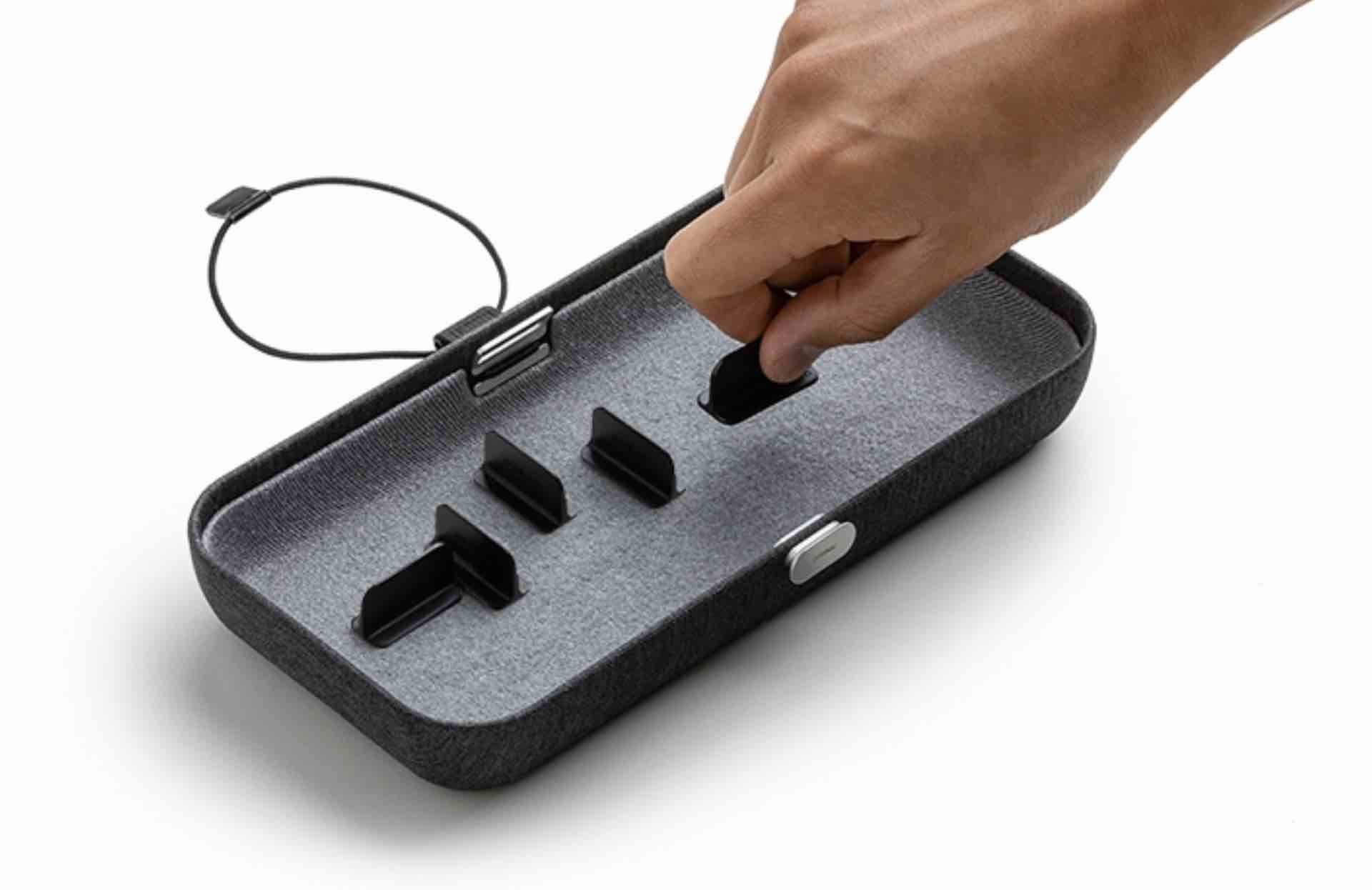 When youre finished working, the whole thing closes up and secures shut with an elastic loop, making it easy to carry by hand or simply toss in your bag.
There are other features I could get into, but really Id recommend heading over to the Kickstarter page to have a look around for yourself, watch their promo video, etc. As of February 9th, 2020, theyve got 39 days left before being officially funded and have already blown the roof off their pledge goal.