75 Crafts to Make and Sell For Profit | Top Selling DIY Ideas
Start selling what you make with these easy crafts to make and sell. Looking for creative ways to make some extra cash this year? Try these quick and easy DIY projects to have some fun and make extra money from home at the same time. What better a creative way to make extra money than by selling some easy DIY ideas you made? When I was looking for stuff to make and sell online, things to sell on Etsy and at craft fairs, I made this list. I wanted to share it with you since I learned quite a bit about what to make and sell online. I found a little something for everyone, too – DIY gifts, jewelry, wall art, home decor, pillows, coasters, bags and clocks. Whether you are just starting out trying to sell things or are already an expert and power seller on Ebay, you are sure to find a few new cool ideas for quick crafts you can make to sell. Sewing projects, painting projects, inexpensive crafts you can make from things you buy at the dollar stores, and my favorite kind- projects from reclaimed wood.
If you are serious about starting your own craft business, don't stop at these 75 ideas, either. For beginners, you should check out our list of easy crafts to make for profit, and for Etsy specific top picks, our crafts for selling on Etsy. Want more cool ideas for crafts to make and sell? Our list of 75 top selling DIY crafts was so popular, we made another one for you guys here: 75 More Brilliant Crafts for Your Selling
What is the best DIY project to make and sell?
Well, that depends on what the top sellers are for the season and the year of course, but also what you love to do. One of the great things about crafting to make some extra money is that you get to work while doing what you enjoy.
Love to sew?
Check out the super popular list here of sewing crafts to sell and even things to sew and sell. Many of these cool DIY sewing ideas are made from fabric scraps, so they cost next to nothing to make. Gear up for top holiday craft sales with these 75 awesome DIY ideas to make and sell.
Love to paint?
If you love painting and making art, we have an awesome list of cool painting ideas for canvases. We also have some cool tutorials for learning how to paint with waterccolors , acrylic painting tutorials and some crafty flower painting tutorials.
75 DIY Craft Ideas To Make And Sell
Check out the links below for full tutorials, but watch the video below to see all the cool craft ideas to make and sell in one place

1. DIY Pallet Plaques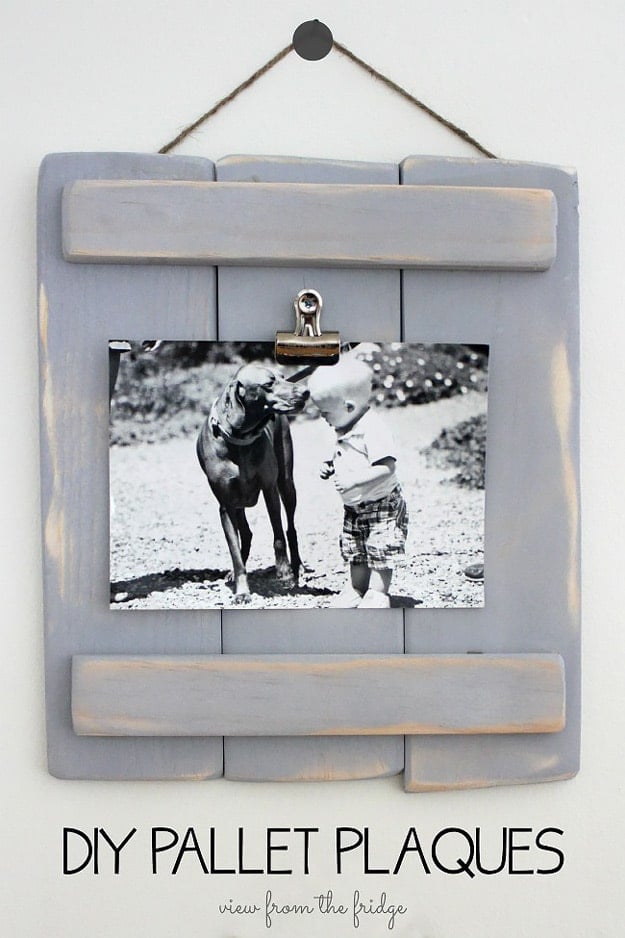 This cute little picture frame is so simple, so elegant, but so rustic. Made from upcycled wood pallets, this frame has the look that is oh so popular right now. I can sell as many of these as I can make, too! Learn how to make these homemade frames in this easy to follow tutorial. Customize the frames with the paint colors of your choice, too! You can even add embellishment if you like to the upper and lower bars. So creative, a great DIY project to make to sell, and you will want to check out and try yourself. If you are looking for something easy and cheap to make and sell on Etsy or another online marketplace, this is one of my top picks. You can find reclaimed wood for free, and this distressed DIY farmhouse decor is about as popular as it gets, many of the Etsy sellers I saw who offered something similar were most often sold out. Cute for a gift idea, I highly recommend making these cute handmade picture frames to have on hand for Christmas holiday sales.
2. Easy DIY Fabric Covered Pots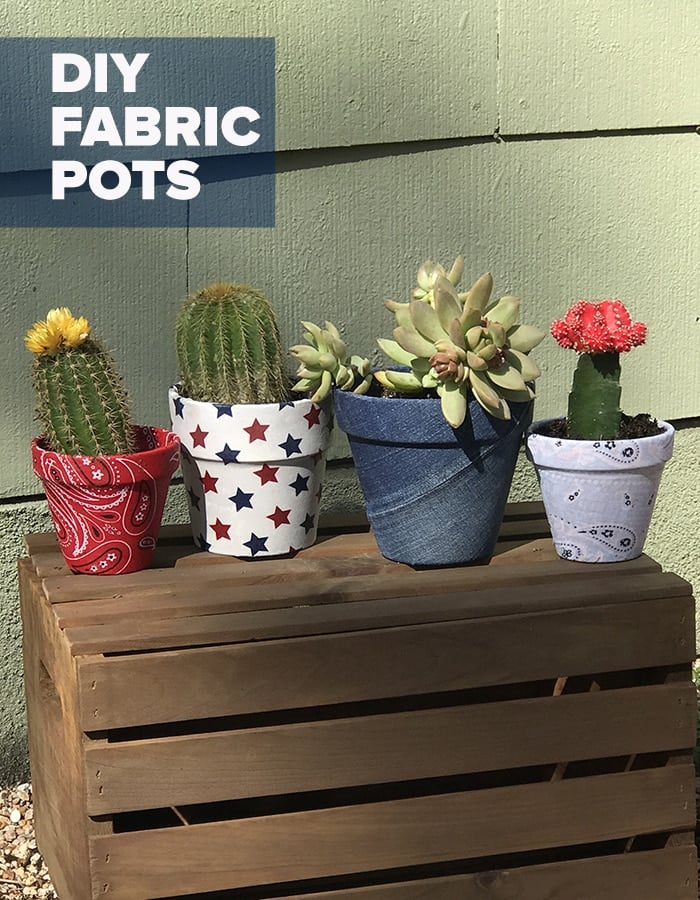 Learn how to make these fun and easy decoupage pots using only scrap fabric. Check out our latest video tutorial on Youtube to learn how. Perfect cheap idea to make and sell, but these cute and crafty pots also make super homemade gifts.
3. Crafty DIY Rope Bowls

This rope bowl only looks expensive and hard to make. I was so surprised when I found out elegant DIY home decor like this could be made with only rope and a glue gun! Craft your bowls in minutes and you will have a ton of them to sell in no time. Try using different kinds of rope and jute when making them so you can offer your customers a variety of choices. These homemade bowls are perfect for holding fruit, yarn, napkins, home decor accessories, bread, and pretty much anything you like to put in them. This craft makes an awesome and cheap DIY gift, too. Super impressive gift idea, these DIY bowls are cute ideas to sell just about anywhere. One of the most popular items on Etsy is home decor, so we say try these out. Much faster to make than many DIY home decor items, these crafty bowls are quick, cheap and easy. What more could you ask for in crafts to sell and make money from? When it comes to DIY stuff, this handmade rope bowl is one of the best do it yourself projects around.
Home Decor Crafts to Make and Sell
4. No Sew Pillow Cover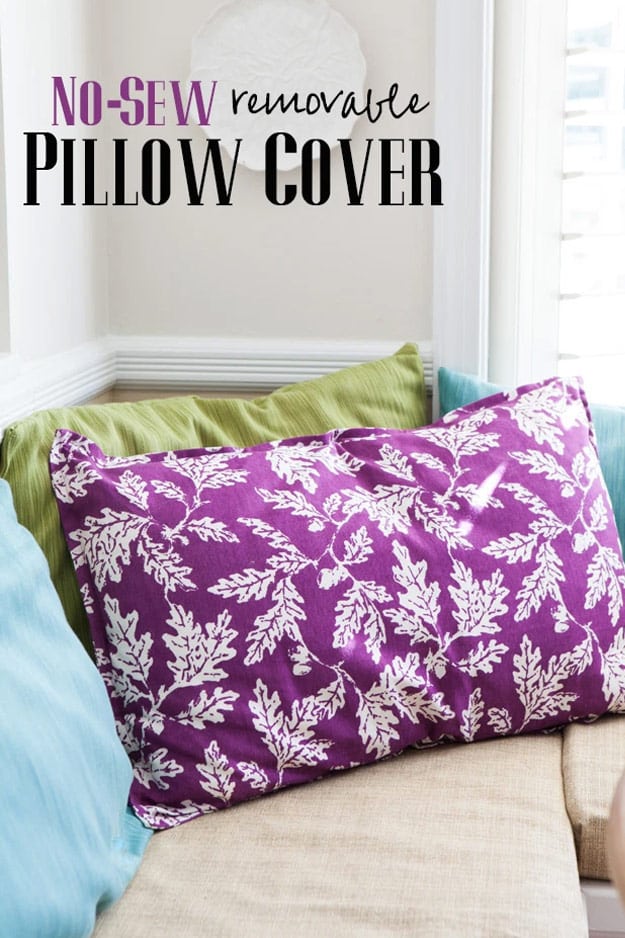 I saw these at a craft fair where a couple was selling them for $50 a piece. The cute colors and fun patterns just make you want to go touch them (and hopefully buy them and take them home) Check out the tutorial by Put and Pull to learn how to make these highly marketable pillows. This fun and easy no sew project is perfect for those who want to make pillows but can't sew or lack a sewing machine.
Looking for easy ways to make money from home? How about making a few of these best selling crafts?
My teenage daughter has an Etsy shop and this is one of her top sellers, plus it is one of her favorite things to make and sell online. Plus, you get to have an amazing collection of washi tape for the making of these cute little DIY coasters. These need to be packed well, but are super light and fit in small shipping envelopes, so they are definitely one of my top picks for things to sell on Etsy and Ebay. One of the cutest crafts ideas to make and sell ever! Cute and easy, everyone always comments on the adorable factor when they see these pallet coasters.
5. Sewing Idea – Triangle Pouch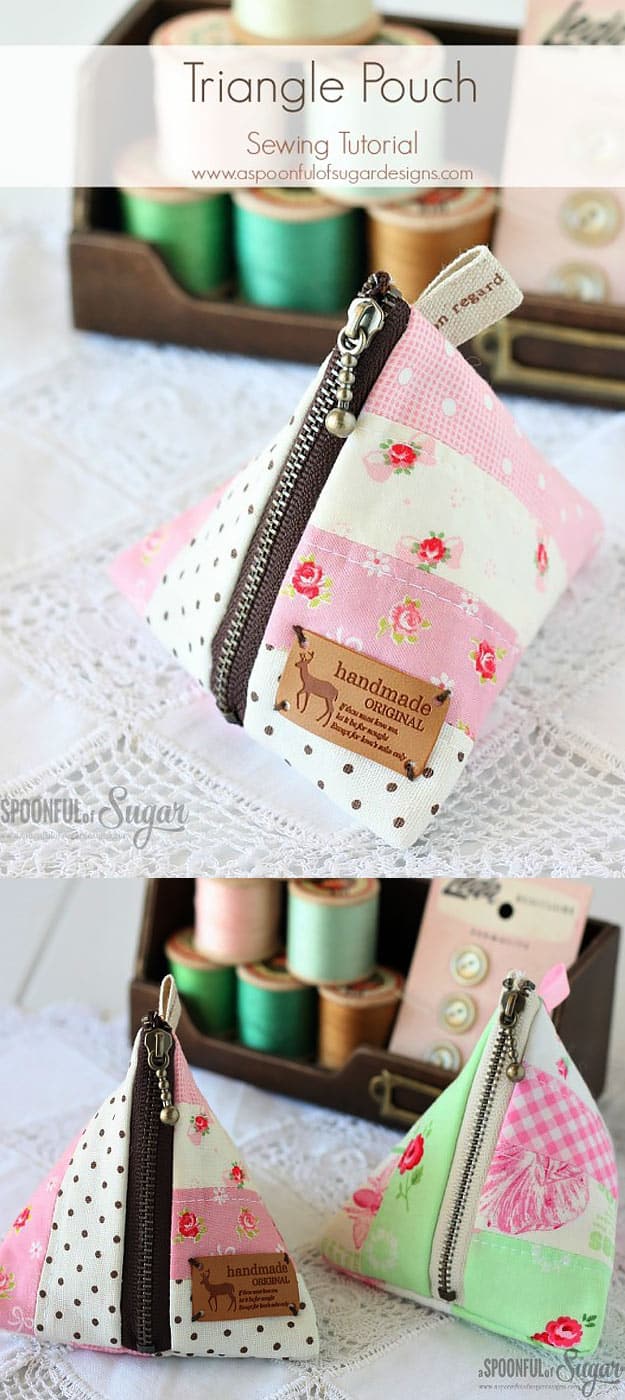 Whether you are just learning to sew or fancy yourself a pro seamstress, these cute little DIY triangle pouches make a cute stocking stuffer or DIY gift for the holidays, making this item a perfect craft to make and sell. People start shopping for the holidays much earlier than I realized, so I start making things like this in summer, and list them on Etsy by October for best sales results. If you have leftover fabric scraps laying around, the supplies for this are practically free. Pick up some inexpensive zippers in bulk and you will soon be in business with this best selling DIY idea.
6. Easy String Art Projects
If you can hammer nails and twist string, this just may be the project to add to your Etsy shop. Print your choice of graphics or use these for inspiration. String art is a super popular craft to sell right now, and no artistic talent is required to make it. Plus, it this craft idea is fun to make. Get creative with your colors and art on these. For wall art ideas to sell, look no further than these DIY string art crafts.
7. DIY Bath Bombs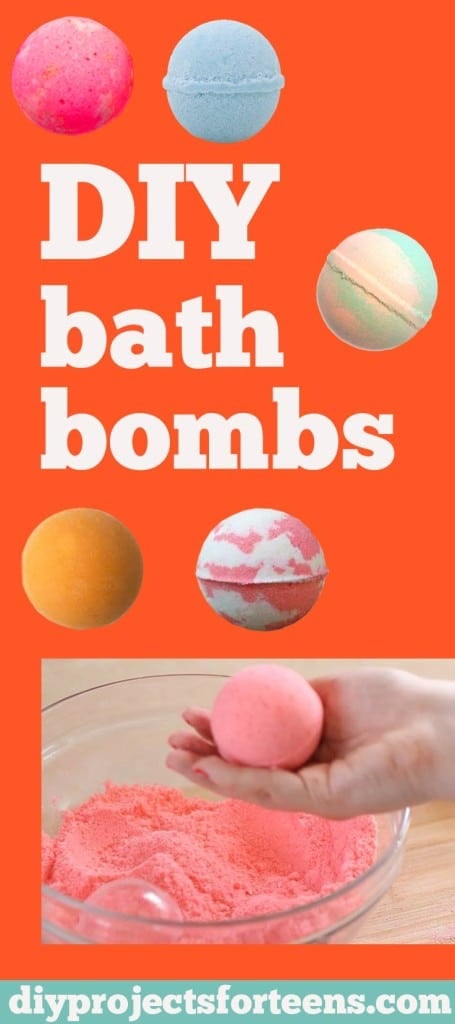 Looking for easy things to make and sell? Bath bombs are super popular right now, thanks to stores like Lush that sell fabulous ones. Making homemade bath bombs may look tricky, but I promise you it is not. Mix, mold and package your goods, then sell them with cute wrapping and tags. I added essential oils to scent my bath bombs and some natural food safe dye I picked up at Whole Foods. The lavender colored bath bombs with a light purple hue are my best seller, but you can craft lots of cool combinations with this basic but versatile DIY bath bomb recipe.
8. Gold Marbled Pencil Cup

The look of gold and all white decor is super popular right now, so when it come to items to sell, making those that follow a trend tend to always be top sellers. With Christmas coming up soon, DIY gifts are in high demand, or rather handmade gifts people can give when they don't have the time to make anything themselves. Get busy crafting this creative office decor item for your Etsy shop. You can make them in white and gold or any colors you choose. Offering a desk set would be a great idea to increase sales. Don't you think? Make some extra money for your holiday shopping with these creatively cool marbled pencil cups. One of my favorite Pinterest home decor crafts, you are sure to sell lots of these cool DIY desk accessories.
9. No Sew Market Tote Bag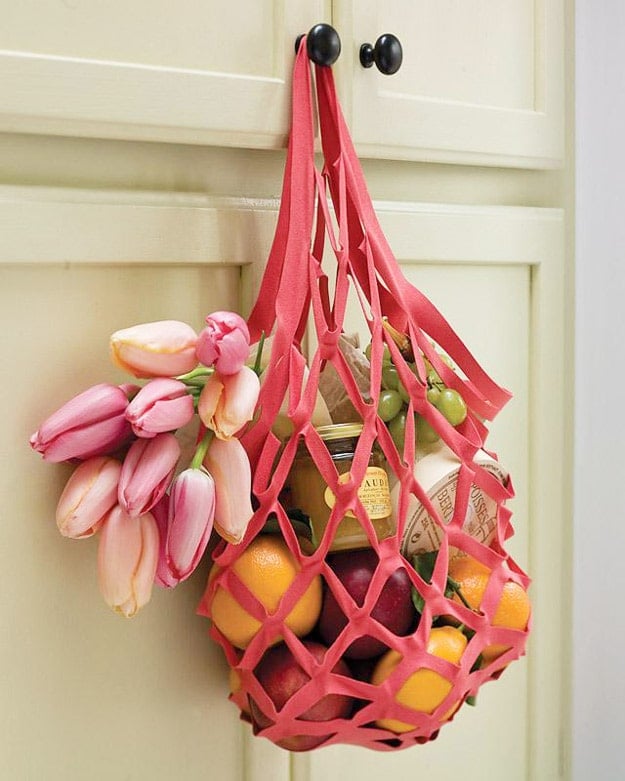 After my city passed an ordinance that bans plastic bags at grocery stores, I got crafty with my own shopping bags. After making several different kinds, I noticed people kept complimenting this one in particular, and for good reason. Look how cute it is just hanging on the door. Anything that doubles as a cute home decor accessory while still being functional makes me super happy. If you want something easy to make and sell, this craft is perfect. Cheap and doable even for the beginning DIYer, these colorful bags photograph well, are lightweight and easy to ship. You can package them in an envelope and don't even need to deal with shipping boxes and odd weights, either.
If you love the rustic, farmhouse DIY look, which is a top seller right now, check out our list of country crafts to make and sell. On a tight budget? Forget spending tons of money on craft supplies, it simply is not necessary. No problem, the ideas on the DIY list are inexpensive and many of these cheap crafts to make and sell are dollar store crafts. This is one of my favorite easy craft ideas for gift giving, which makes it a perfect item to sell in your online shop.
10. DIY Sunglasses Bag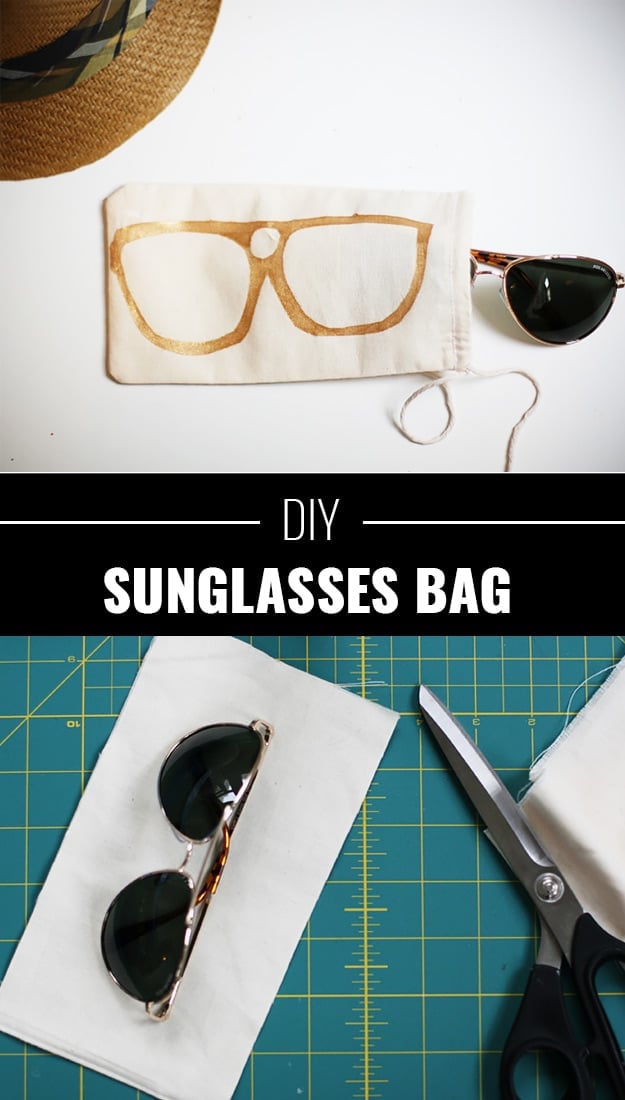 This is one of the simplest things I've made to sell, but also one of the cutest, due to the limitless possibilities. Made from only a small piece of fabric, you can utilize those leftover fabric scraps for this DIY sunglass case. You can also use a solid color or a plain white to get super creative with paint or embroidery details. Embellish these with creative art and stitching or sew them from some pretty fabric scraps you've been holding onto but not sure what to do with. Inexpensive and quick to make, these custom bags for holding sunglasses are very popular with all ages, from teens to adults. Whip some up for your Etsy shop and start selling now before the Christmas sales rush. If you are looking for dollar store crafts ideas, these bags can almost always be picked up at Dollar Tree or easily ordered in bulk off of Amazon.
11. Stenciled Pallet Signs
DIY wall art is always a top seller, whether you look on Etsy, on Ebay, craft fairs or pretty much anywhere. People love buying something that is clearly handmade, and decorating the walls with creative art is super popular. Try adding these cool DIY pallet signs to your shop and watch the sales numbers soar. Perfect for anyone with the trendy vintage, farmhouse decor, this lovely stenciled DIY pallet sign with an inspirational quote is sure to be a top selling craft item. Check out the complete step by step instructions on The Turquoise Home blog and be sure to check out all of the other cool crafts while there, I found lots of them I want to make next.
Easy DIY Nail Polish Paintings
Learn how to make quick works of art, no artistic skills required. All you need is nail polish, water and a blank canvas. Check out the video to learn how to make some for yourself.
12. Colored Pencil Coasters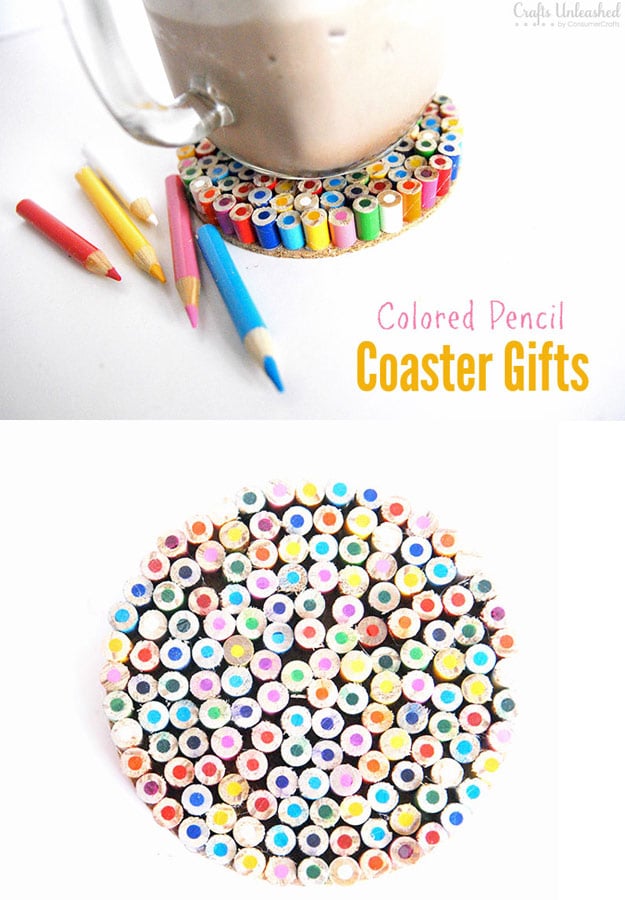 13. Yarn Ball Bookmarks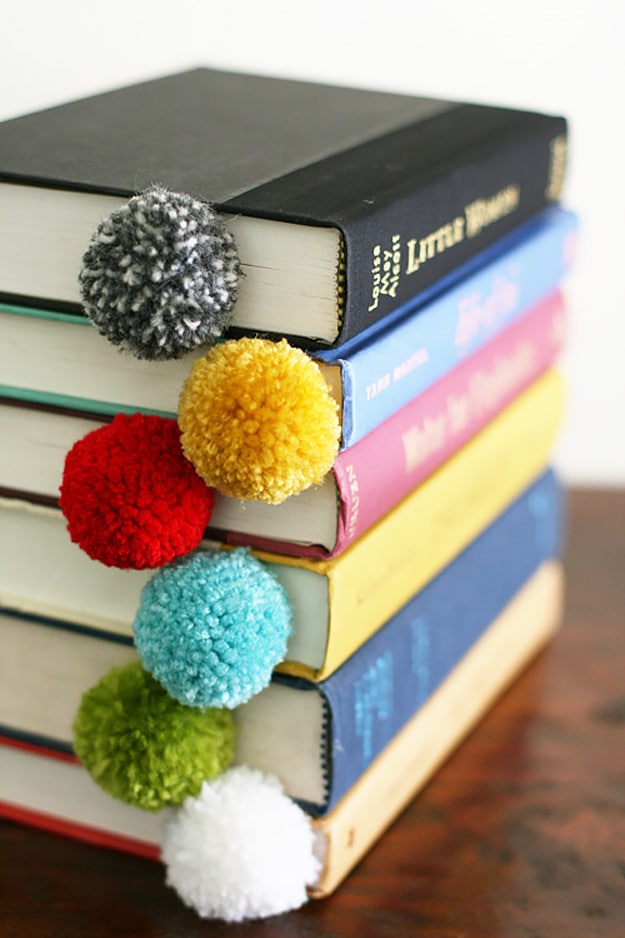 14. Wine Cork Keychains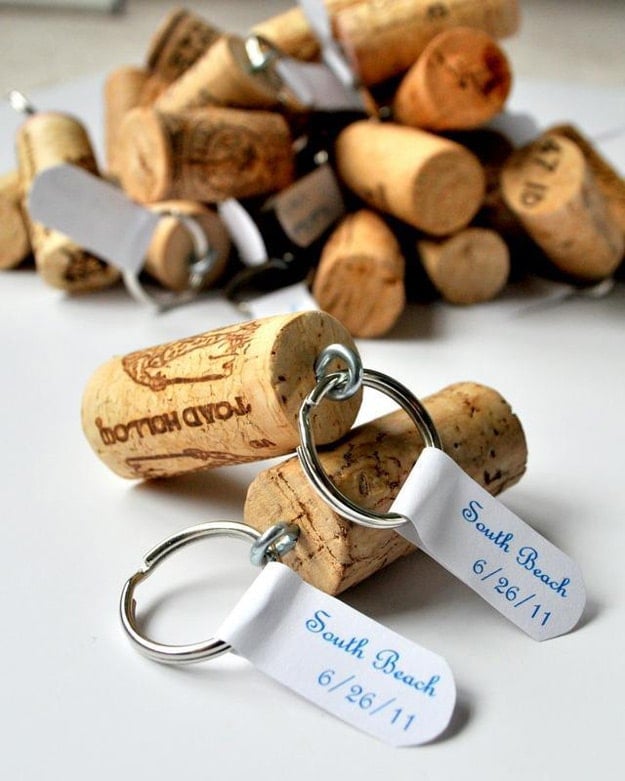 What better way to make crafts to sell than to need to drink wine first to be able to have supplies? Drink a few bottles and save the corks to make these practically free keychains. These could sell as stocking stuffers or cheap gift ideas, so be sure to have some on hand in your Etsy shop come Christmastime.
DIY Phone Case With Nail Polish
Turn a phone case into a work of art instantly with this easy and quick DIY idea. You will be amazed with the way these turn out! No artistic talent required, either.
15. Etched Wooden Cutting Boards

Handmade gifts are top sellers year round, and these wood burned cutting boards make a nice Christmas gift idea or inexpensive craft that makes a wedding gift, anniversary present or something to give parents. Creative and artsy, this DIY idea is fun to make, too. One of the top sellers in an Etsy shop for years, my friend tipped me off to this cool craft idea to sell.
16. Homemade Jar Candles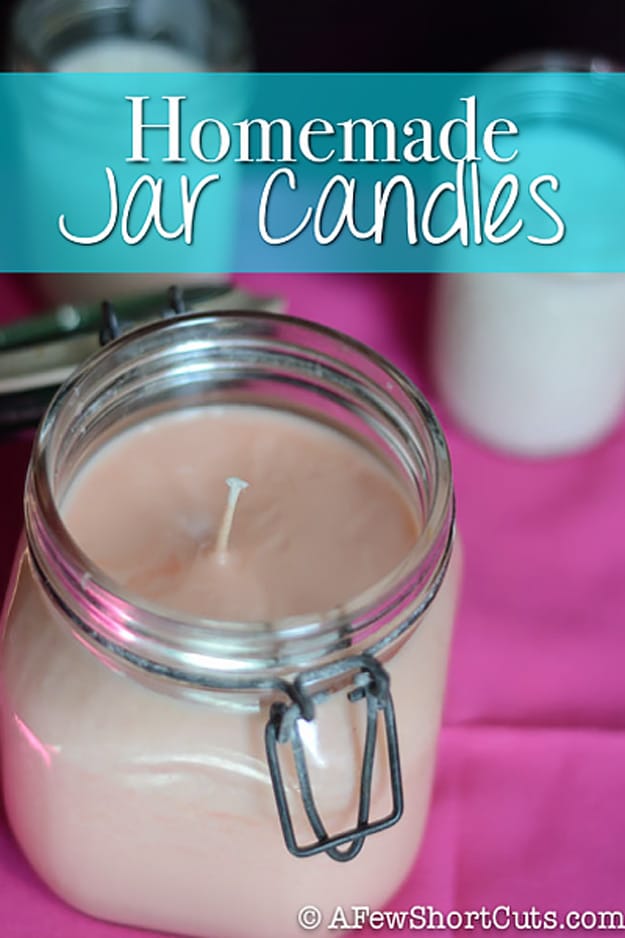 For inexpensive handmade items to make and sell on Etsy, Amazon, Ebay or at local craft fairs, we love mason jar crafts and so does everyone else. Mason jar gifts have been a top selling craft for years, and super popular best seller. With cheap supplies, these are a great thing to sell with high profit and high demand. My daughter has been making and selling these to make some extra money, so this is a top pick for fun teen crafts as well as items to crafts and sell for profit.
17. DIY Prism Light Candle

I just saw these for sale on Amazon's new site, handmade. Beautiful scatter candles like this cast amazing shadows when lit. Make them with mason jars and glass stones from the dollar store. You will need some patience when it comes to letting the glue dry (don't use a glue gun, as candles melt the glue right off!) but these can be made in all sorts of colors. I found blue, green, red, gold and clear glass rocks to try out. These photograph really well, which is super important when it comes to selling online. The colorful stones cast the most lovely shadows when the candlelight passes through them. Your Etsy shop needs these this holiday season. Try making your own DIY prism candle holder and see for yourself.
17. DIY Wooden Utensil Box for Your Kitchen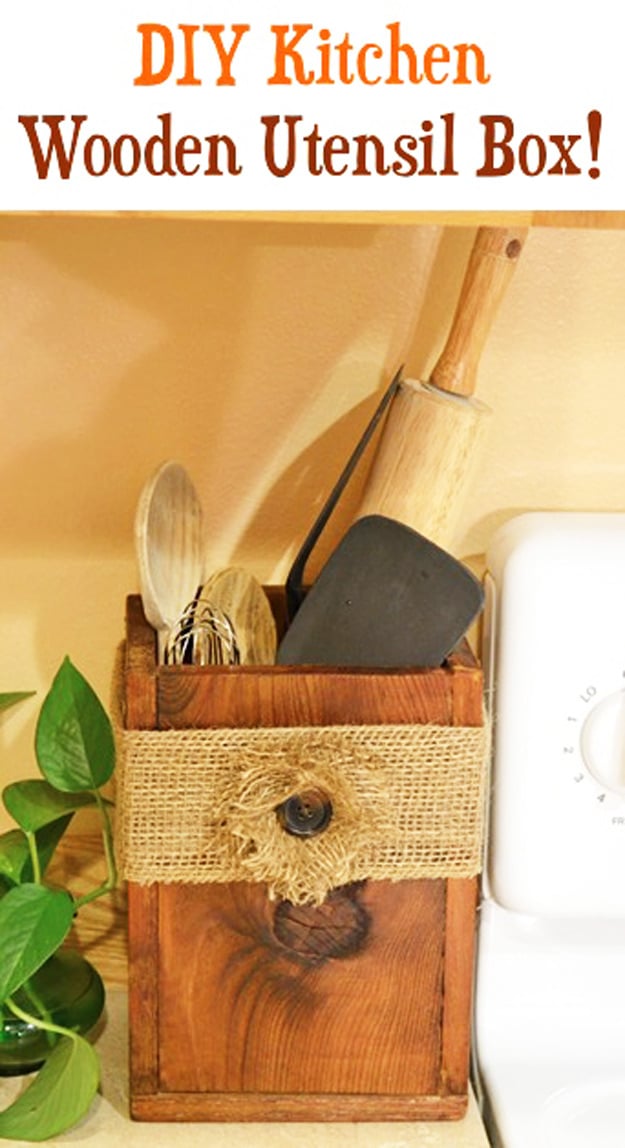 Farmhouse style crafts are popular, even for those without a farm house. Try making these DIYs to sell online, at craft fairs, in your Etsy shop or anywhere. These also make simple DIY Christmas gift ideas for friends and family. When I needed a DYI gift idea for my mom, I knew she needed one of these utensil boxes in her kitchen, and she loves it.
18. Cereal Box Notepads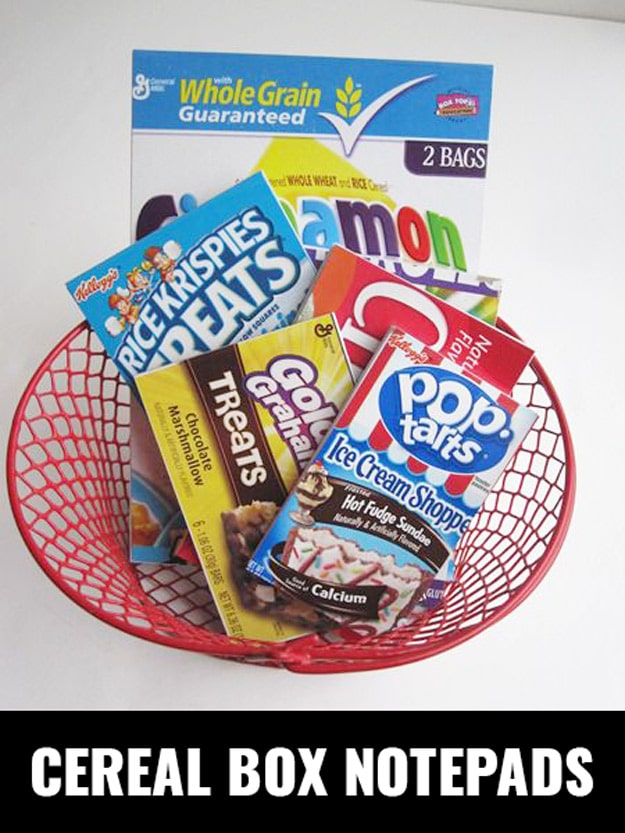 Stocking stuffers are popular items to make and sell, and come the holidays, you will see why if you start selling these cool and easy cereal box notepads. They hardly cost anything for supplies, and are super cute, colorful and easy to make. I made some of these for the kids, too. They can even help cut the boxes and of course, help eat the cereal.
19. DIY Seed Bombs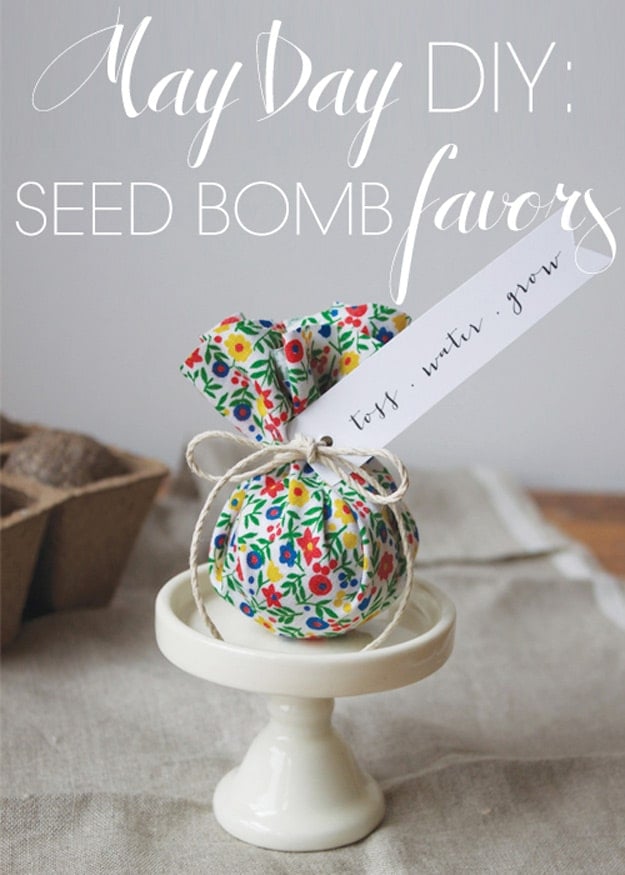 20. DIY Lace Bowl

21. Pallet Mason Jar Vase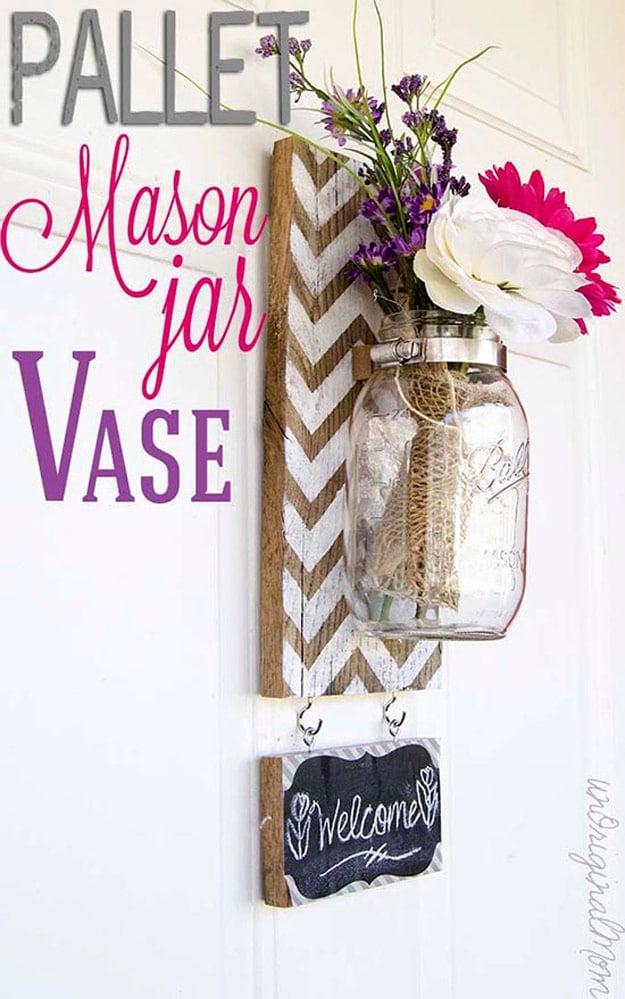 22. Hot Handle Holder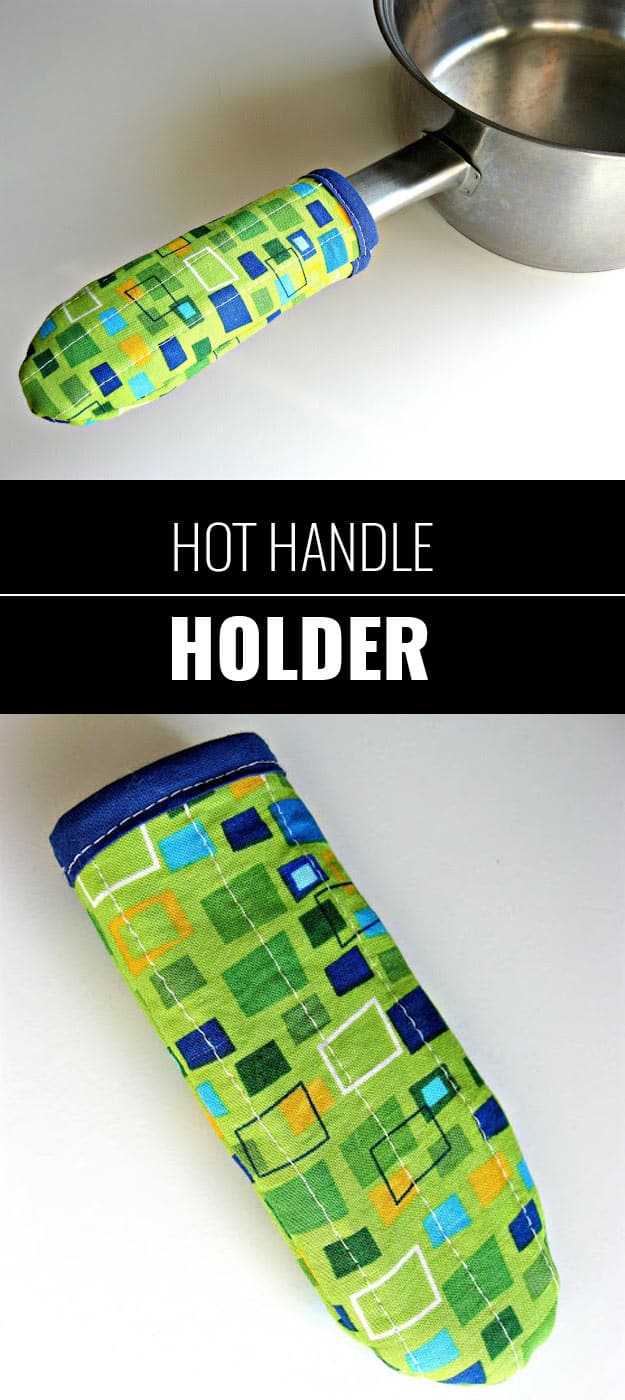 23. DIY Fabric Wall Art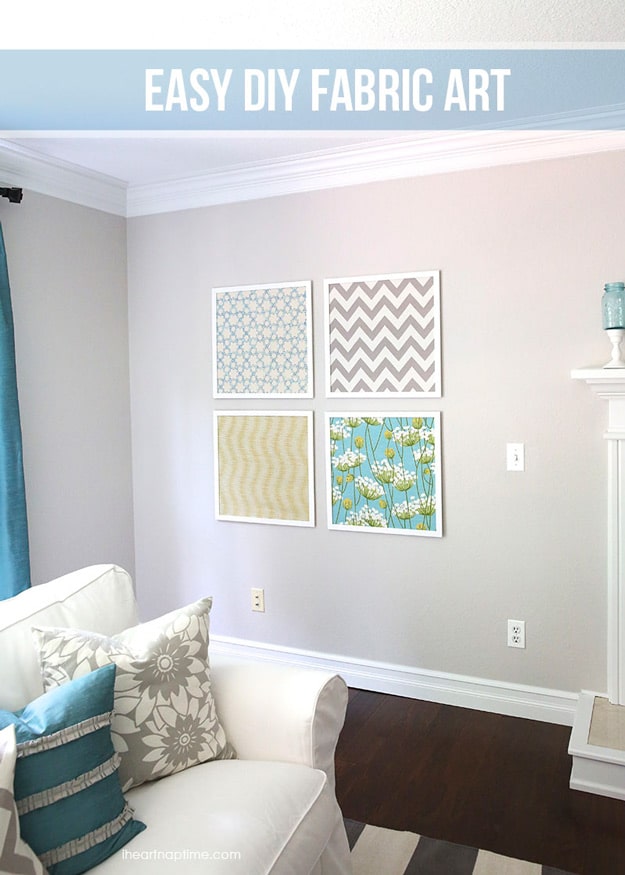 24. DIY Marbled Mugs with Nail Polish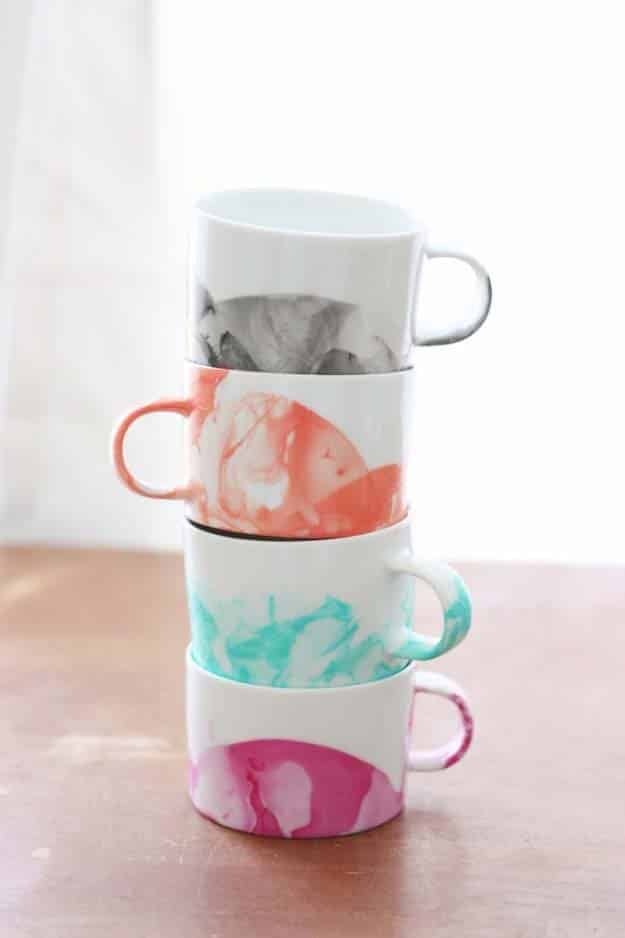 25. DIY Kate Spade Inspired Metallic Polka Dot Phone Case
26. Mason Jar Soap Dispenser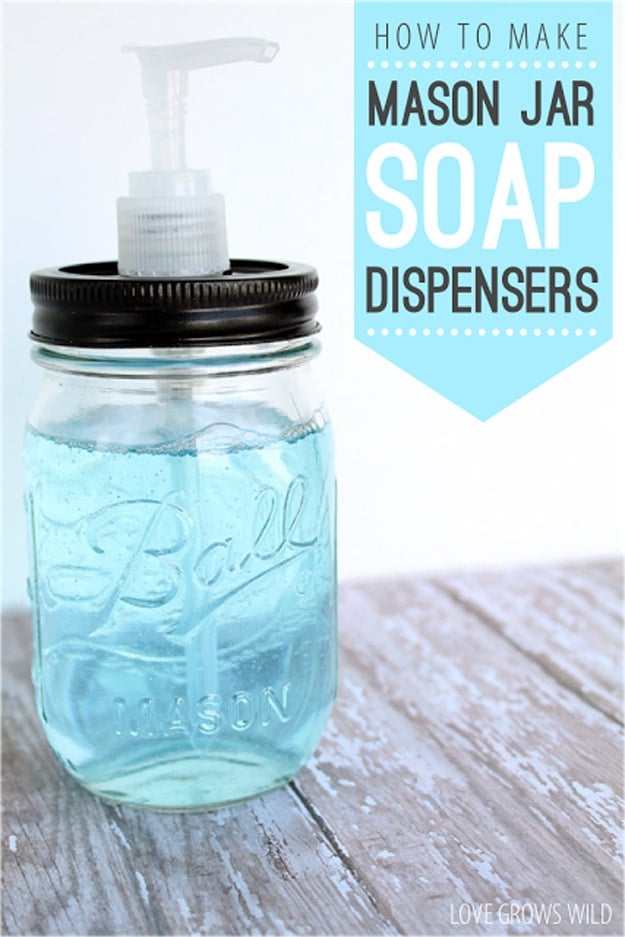 27. DIY Hand Sanitizer Jacket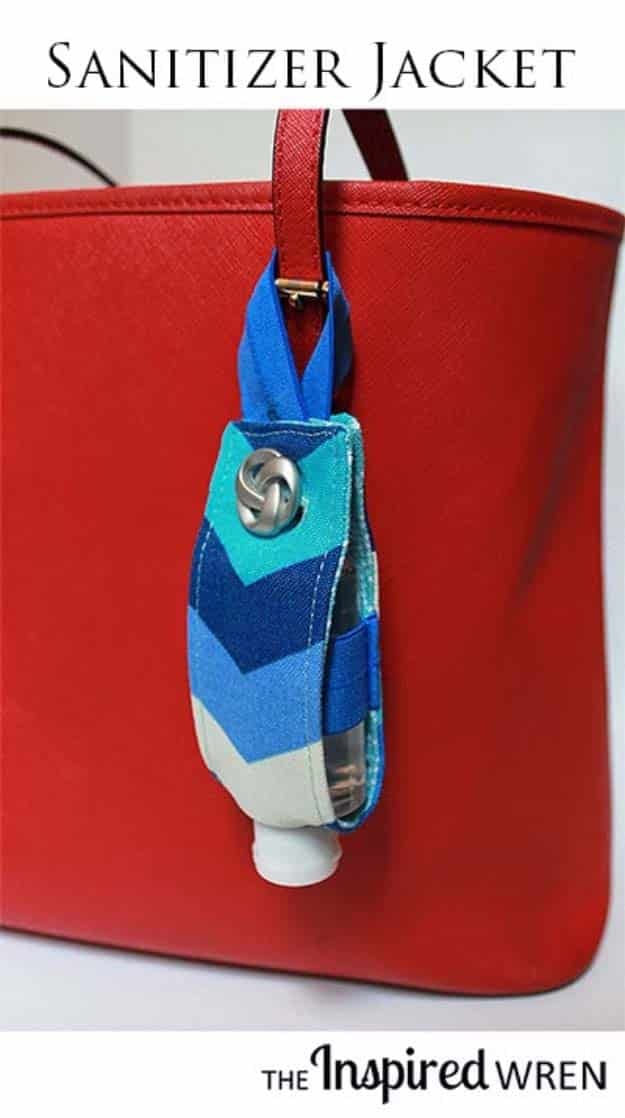 28. DIY Hammock Chair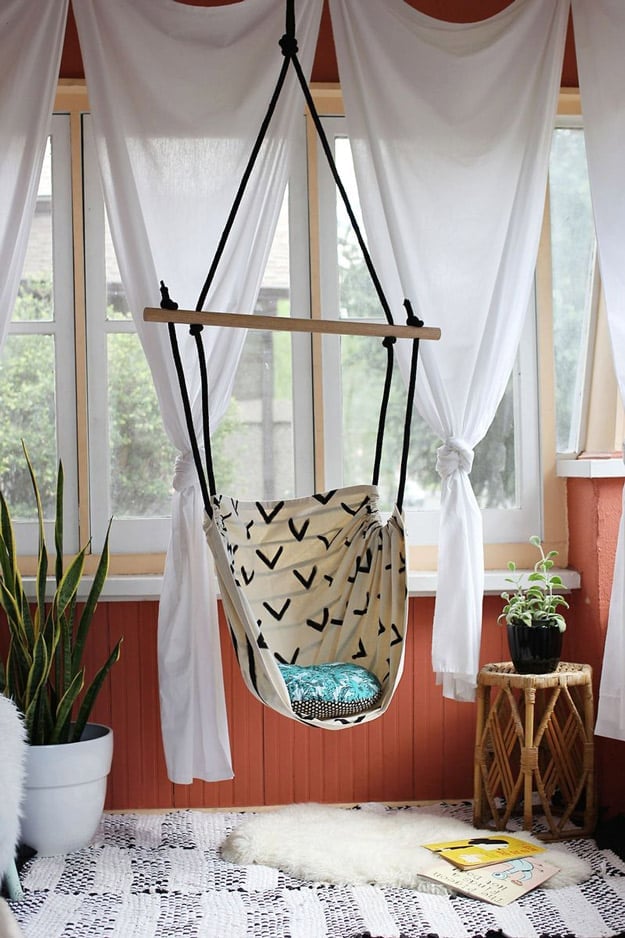 29. Marbled Clay DIY Ring Dish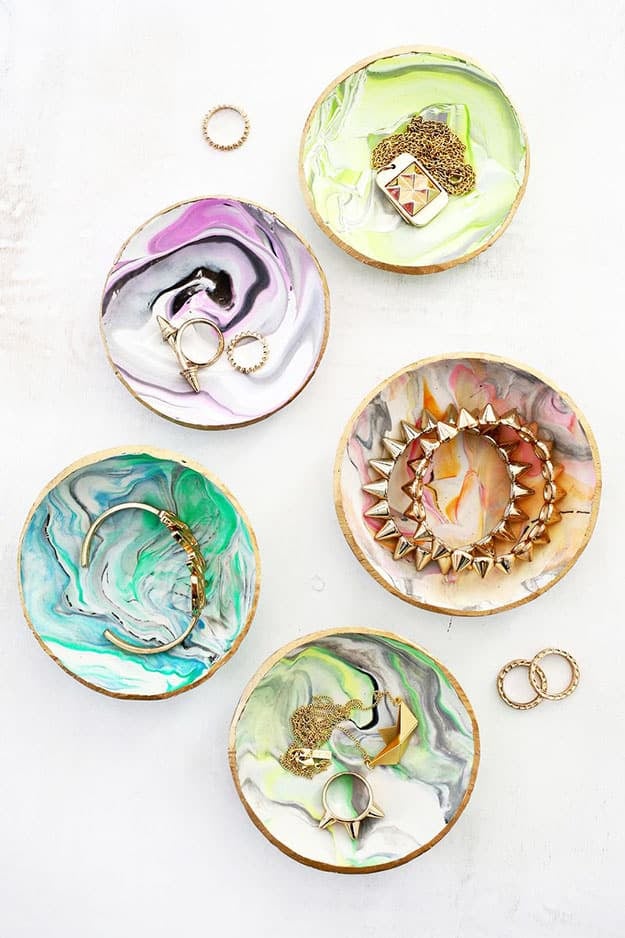 30. DIY Leopard Desk Pad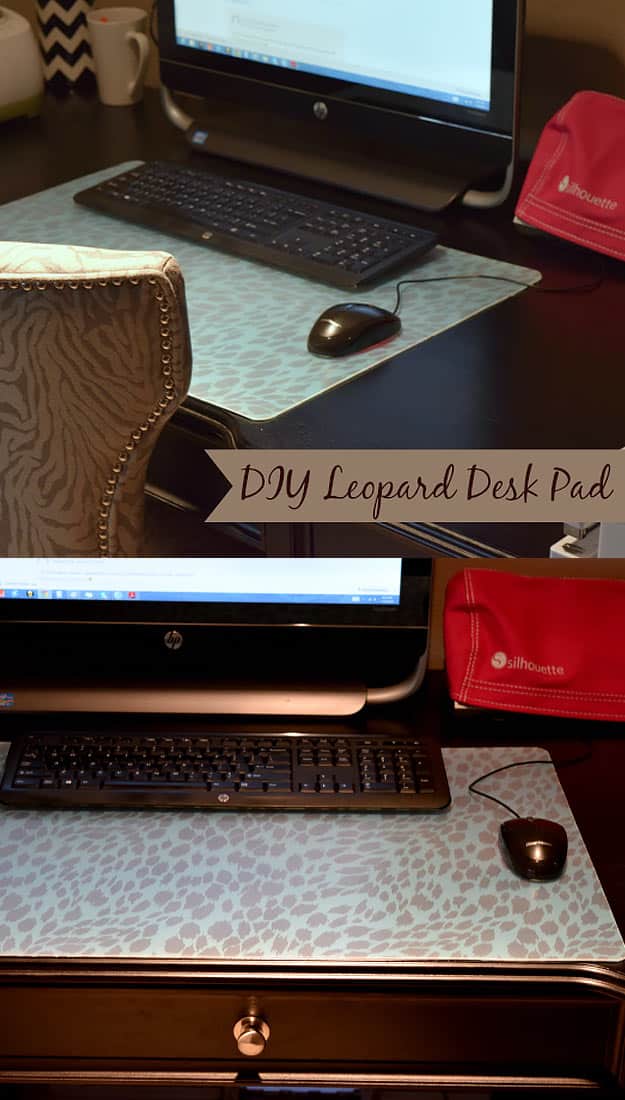 31. Easy DIY Cutting Board Clock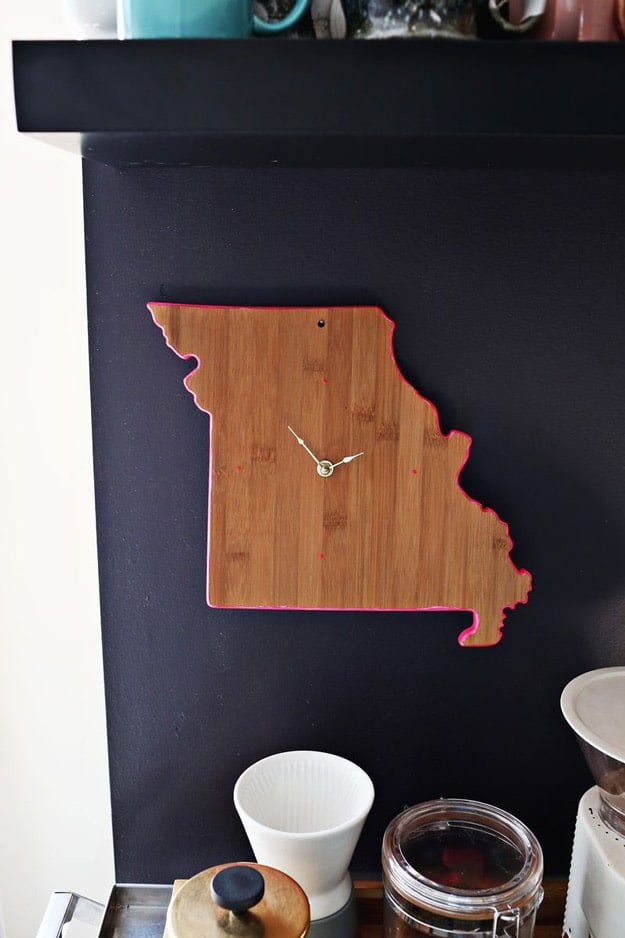 32. Key Chain Chapstick Holder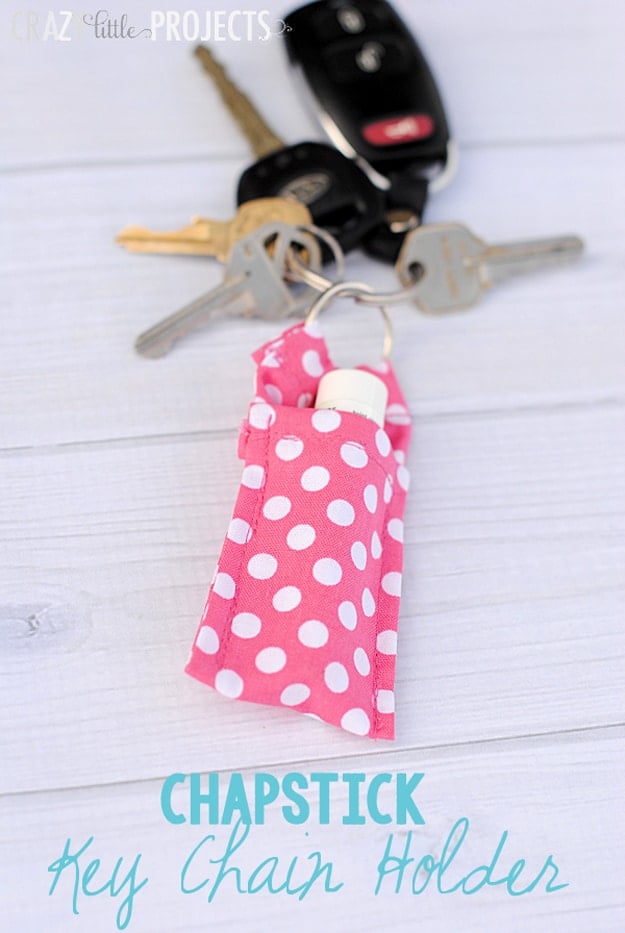 33. Dishwasher Safe Glittered Heart Mugs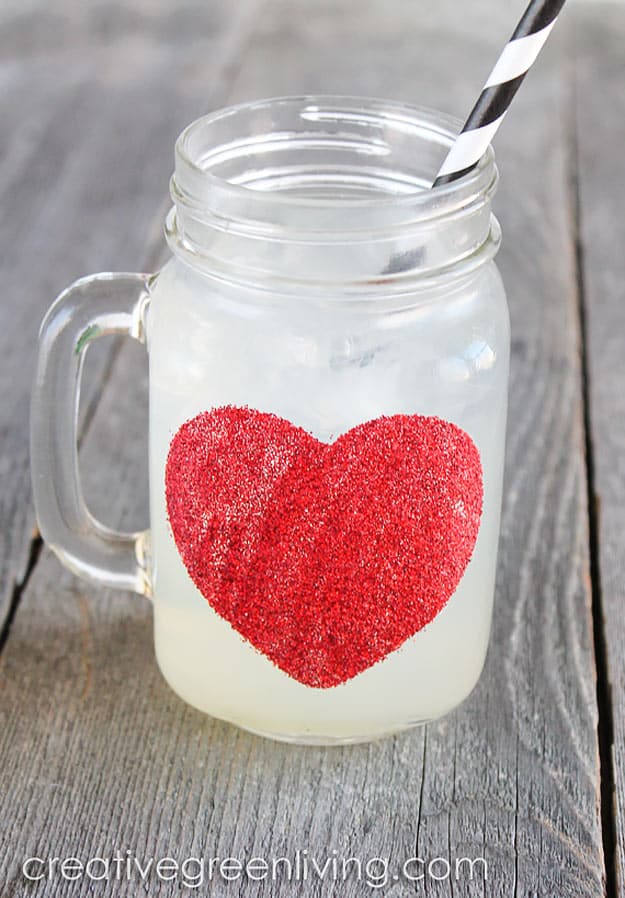 34. Felt Envelopes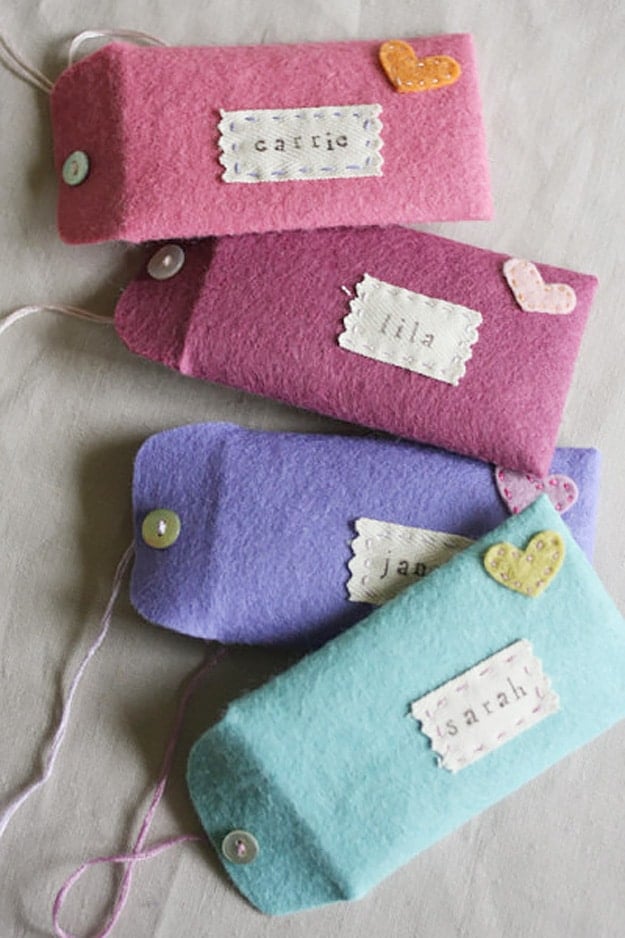 35. Comic Book Magnets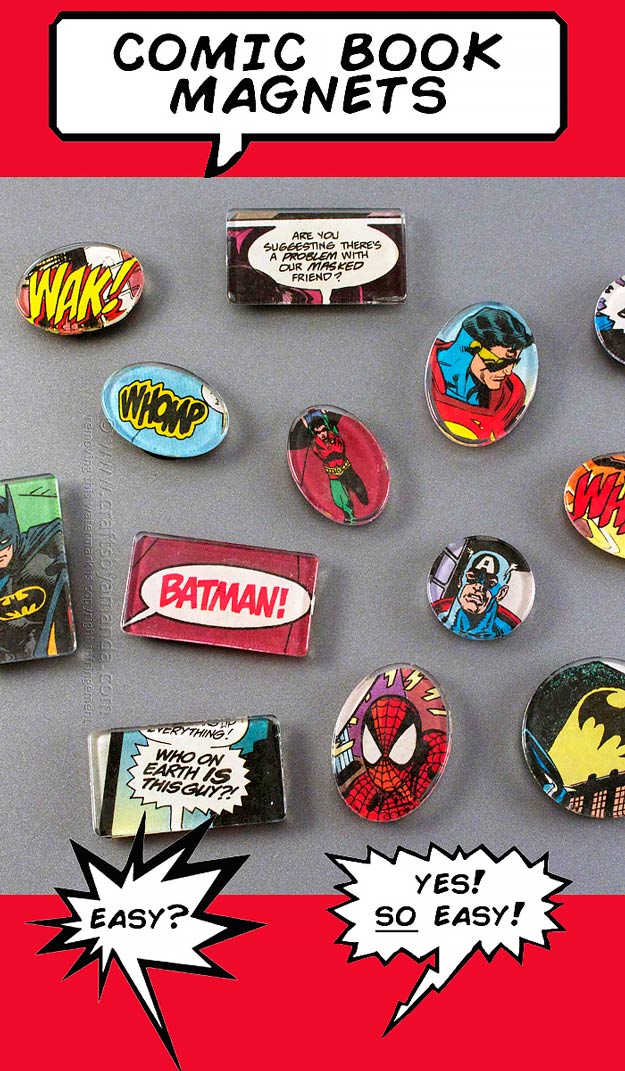 36. Mini Pocket Notebooks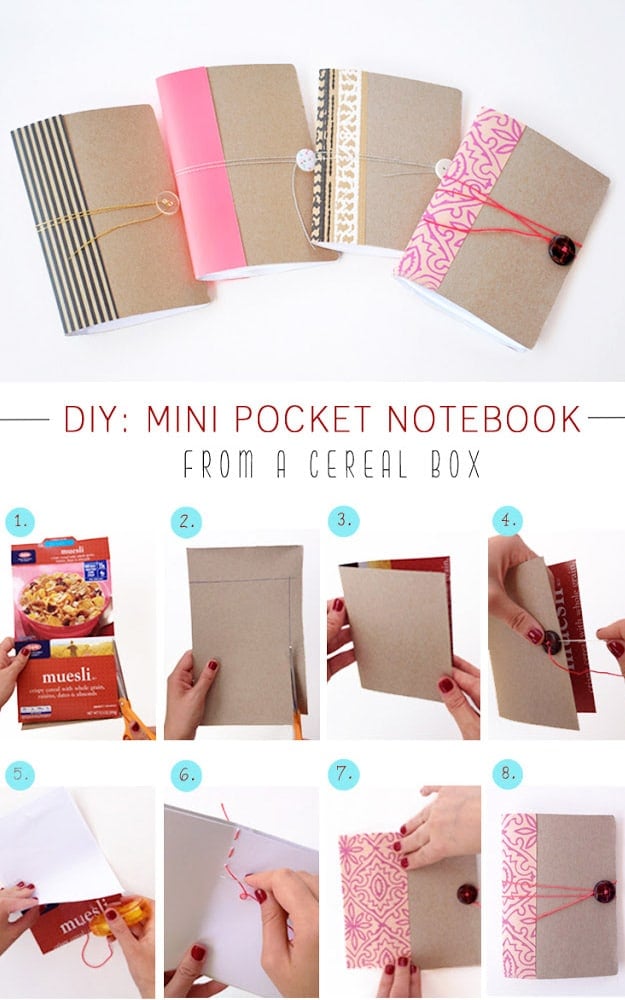 37. DIY Data Cable Organizer Key Chain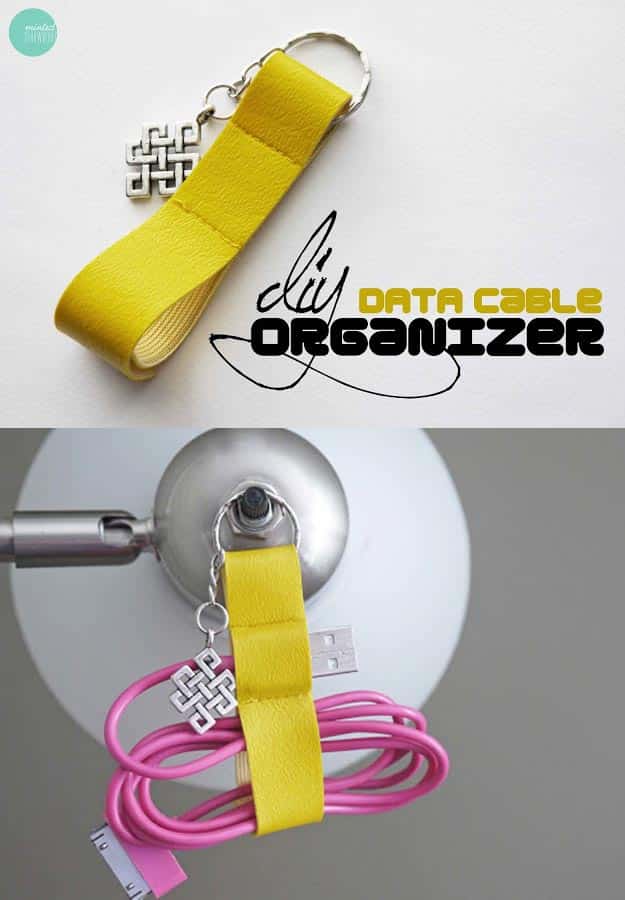 38. DIY Painted Ombre Vases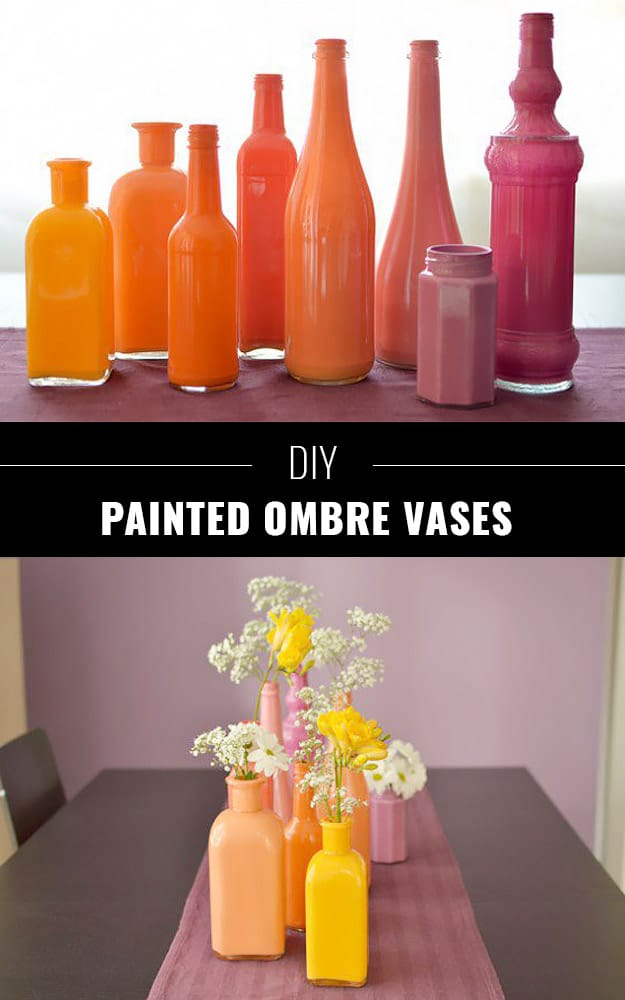 39. Chalkboard Label Wine Rack

40. Sea Shell Mirror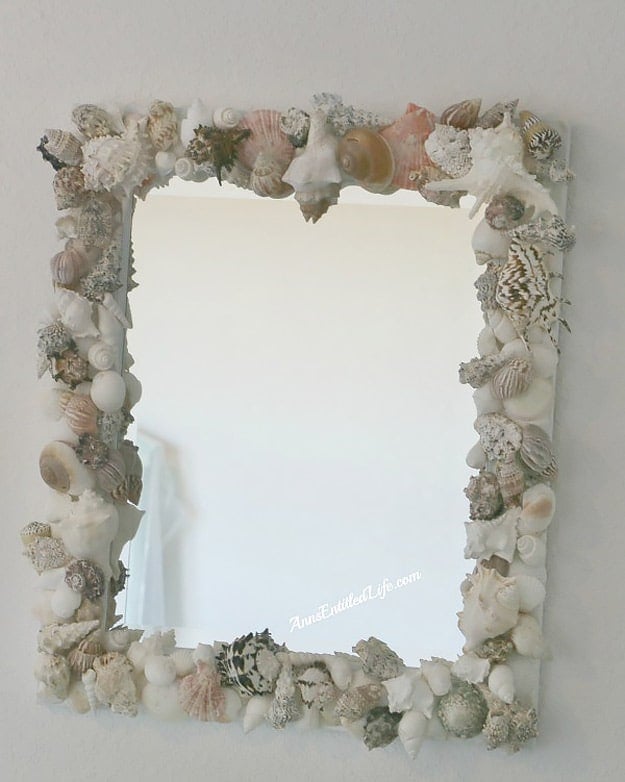 41. Fabric Covered Spring Vases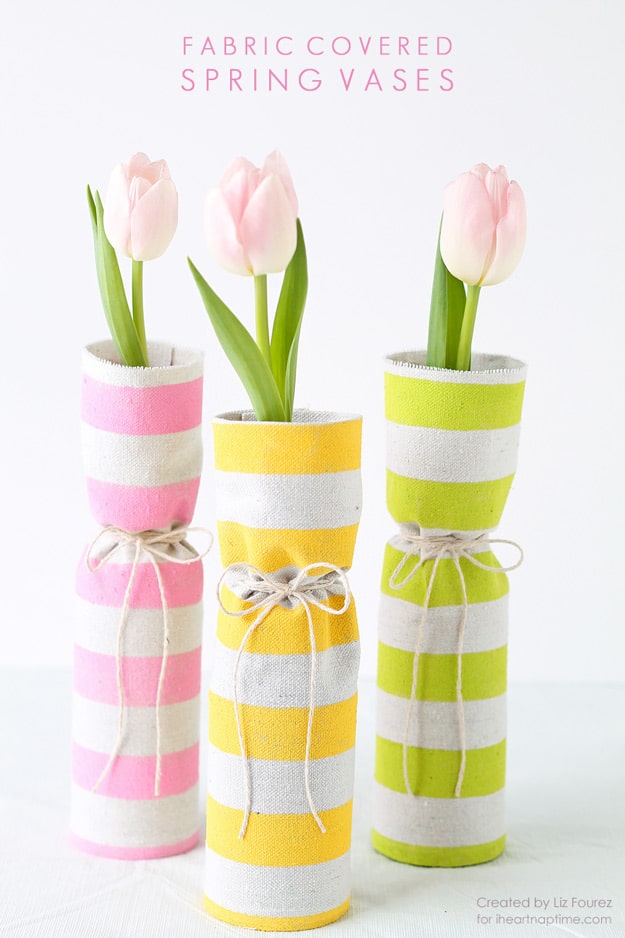 42. Tablet Cover With Zippered Pocket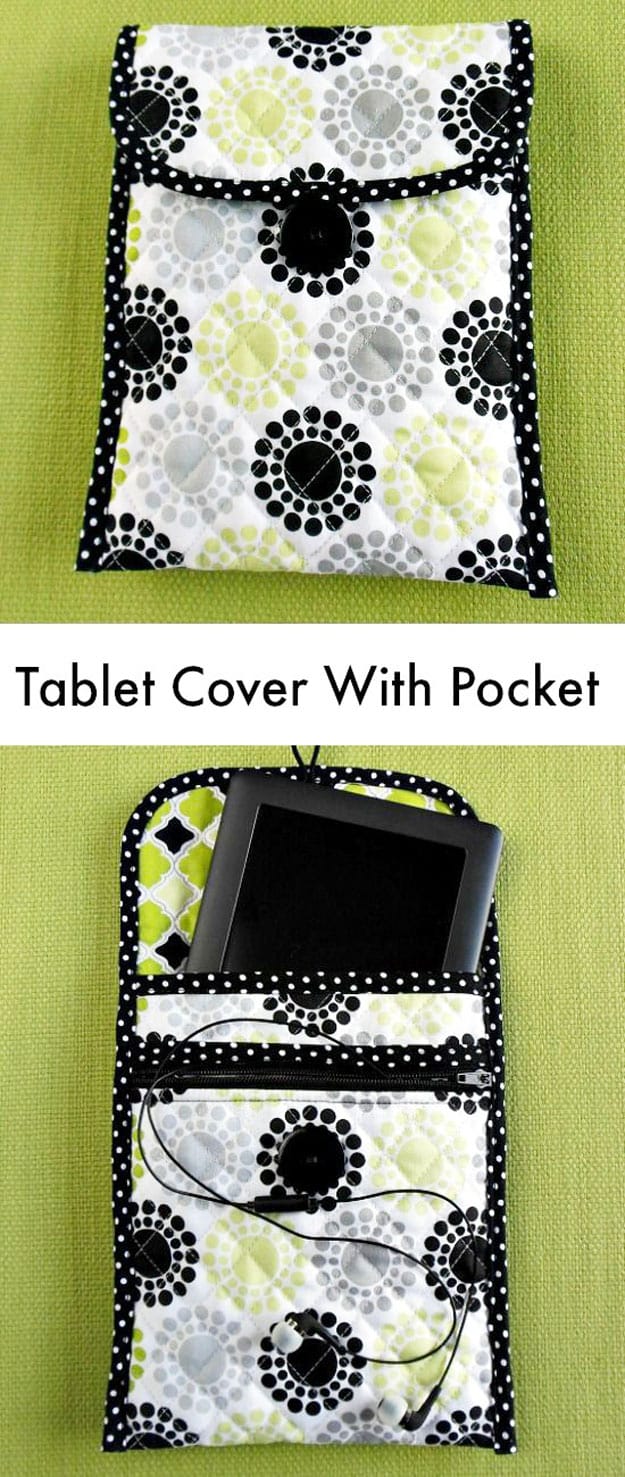 43. DIY Crochet Boot Cuff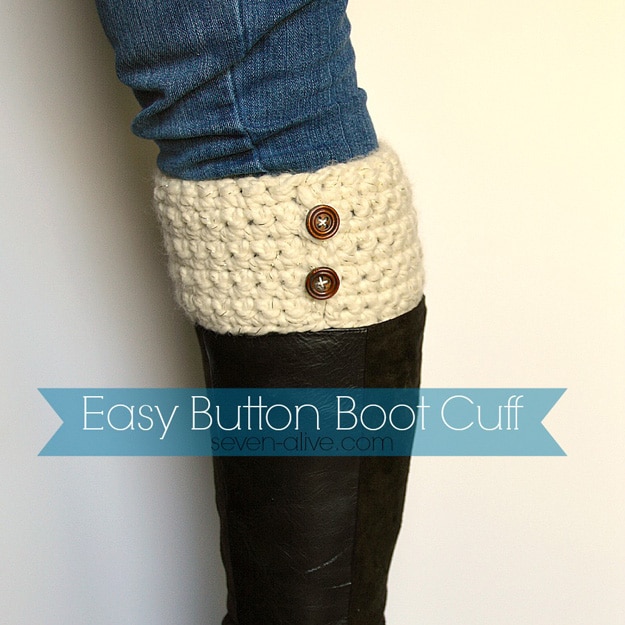 44. Vintage Jewel Burlap Wall Letters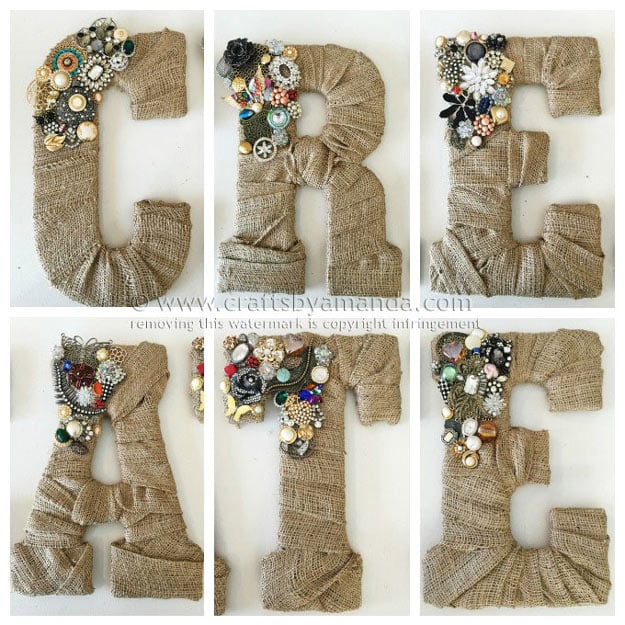 45. Homemade Vanilla with Printable Labels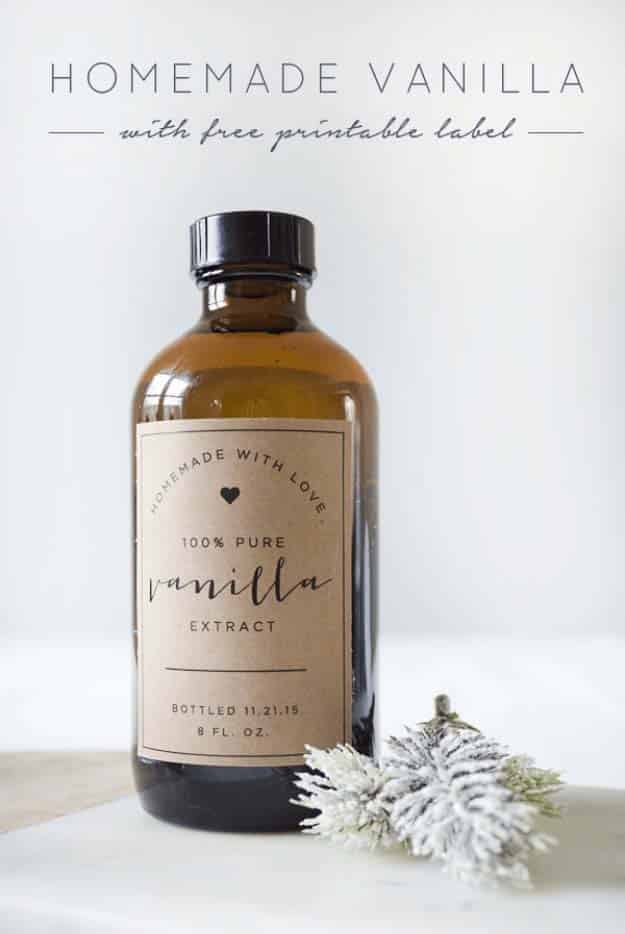 46. DIY Double Pearl Earrings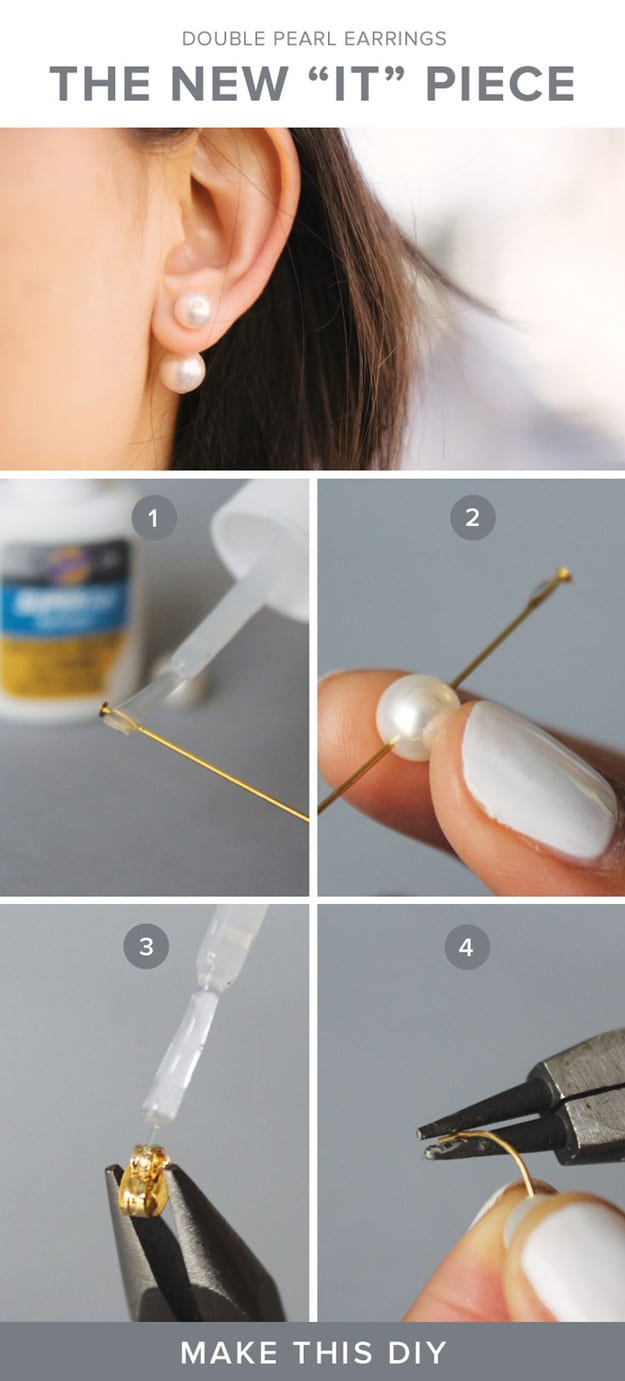 47. DIY Beaded Tassle Necklaces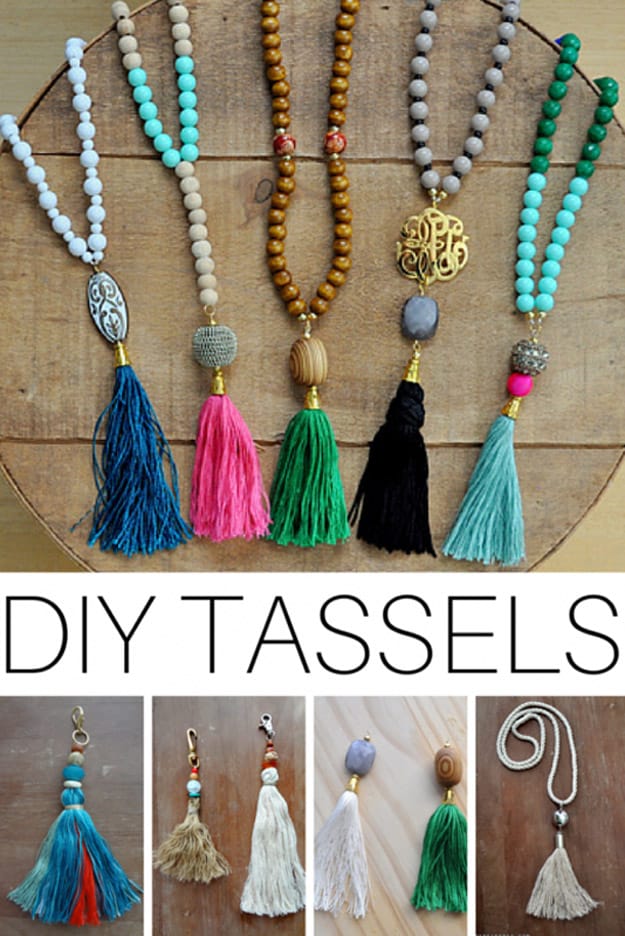 48. DIY Hand Warmers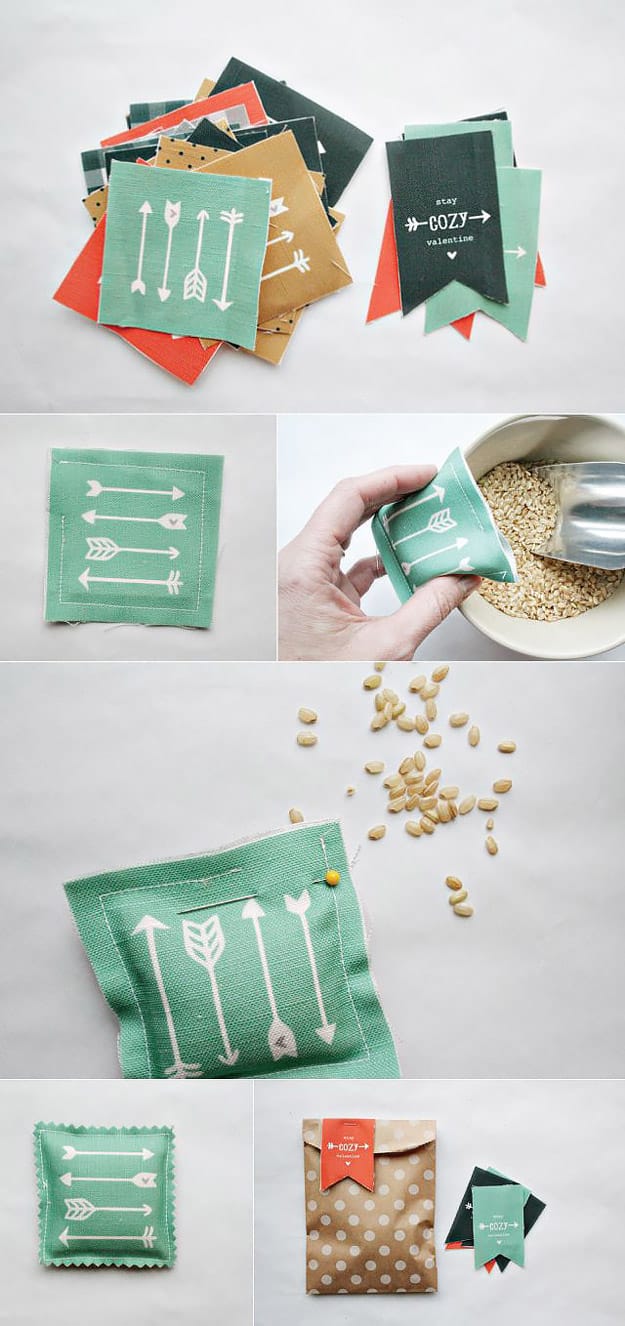 49. DIY Washi Tape Clock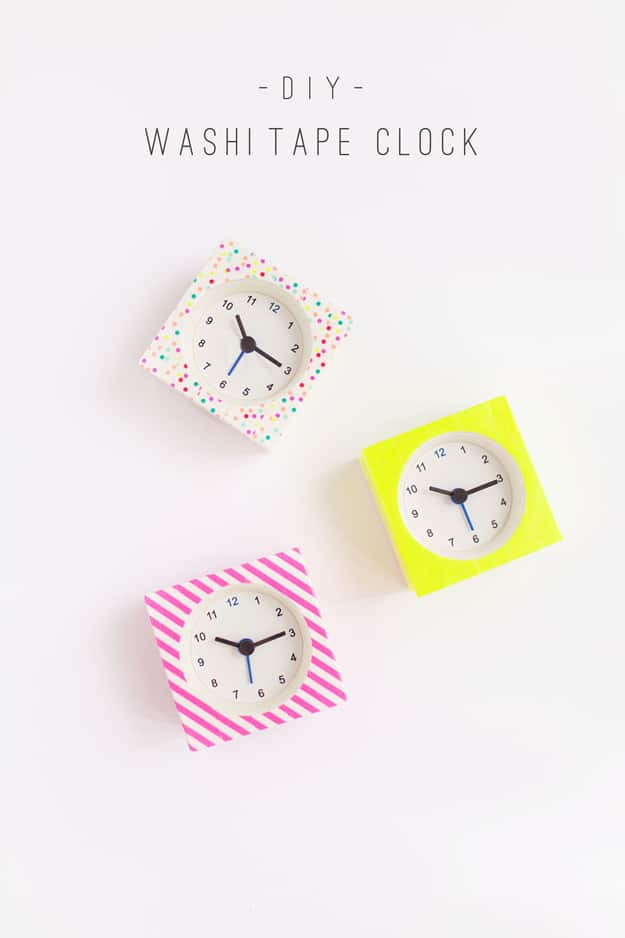 50. Neon Leather Bracelet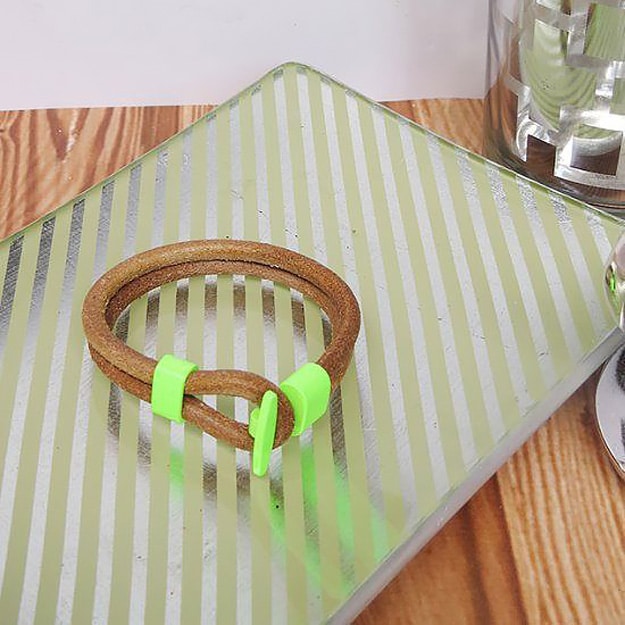 51. Etched Glass Water Bottle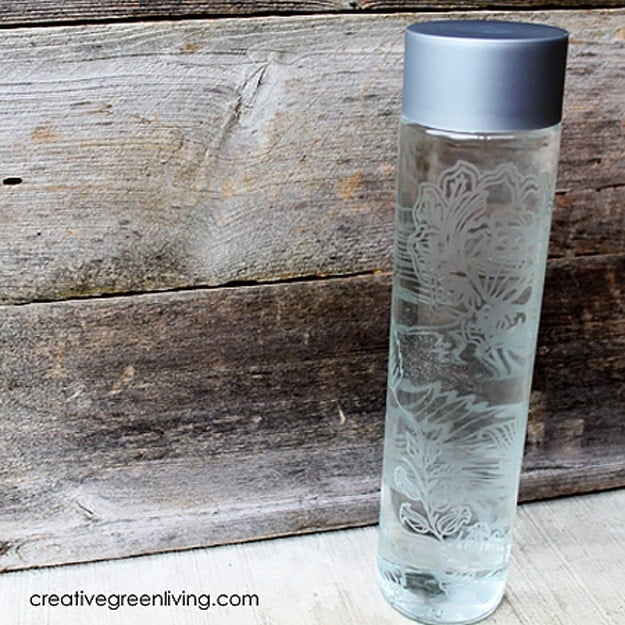 52. Chalkboard Heart Candlelight Mason Jar

53. Jack Daniels Liquor Bottle Lamp

54. Colorful Key Fobs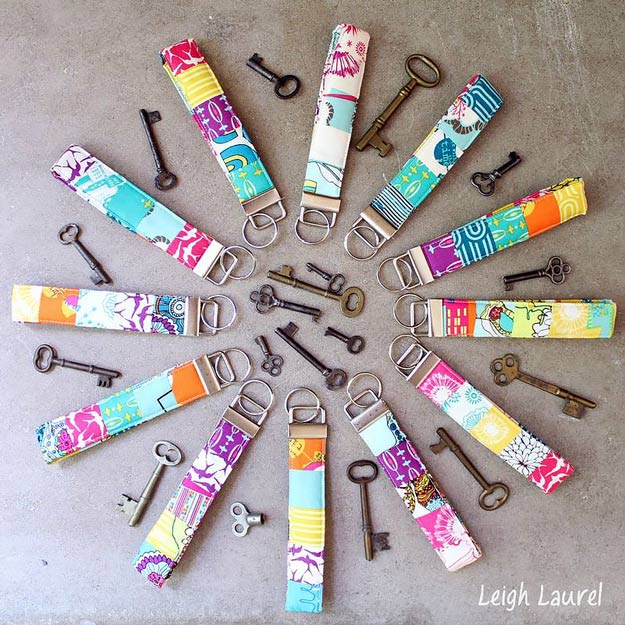 55. Beaded Wire Bookmarks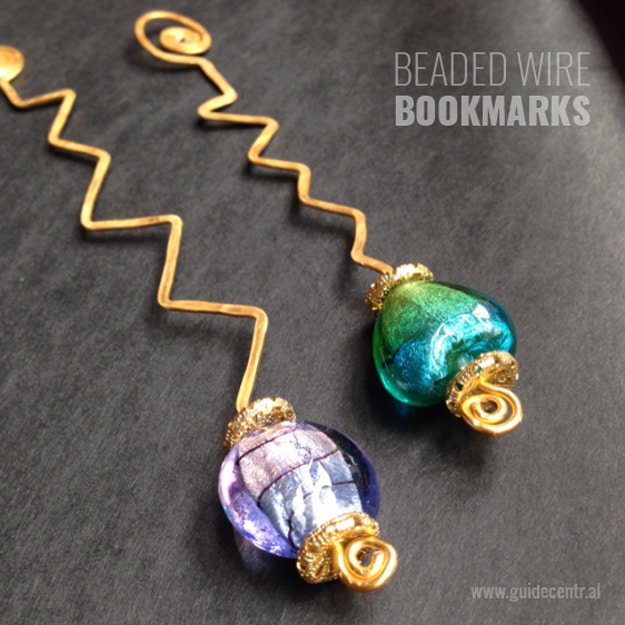 56. Witty Welcome Doormat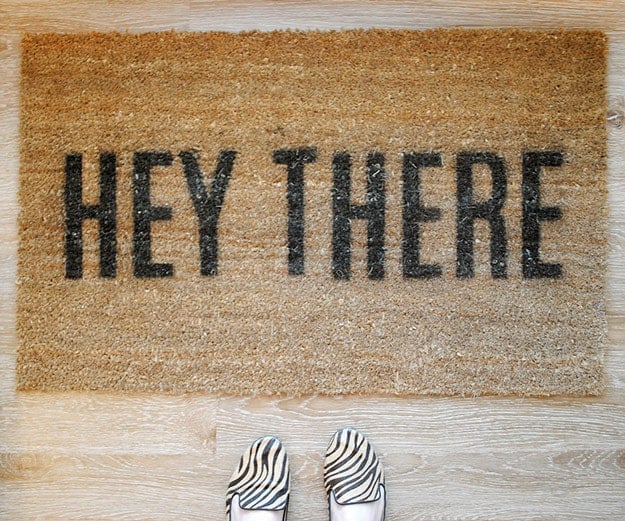 57. Cute DIY Headbands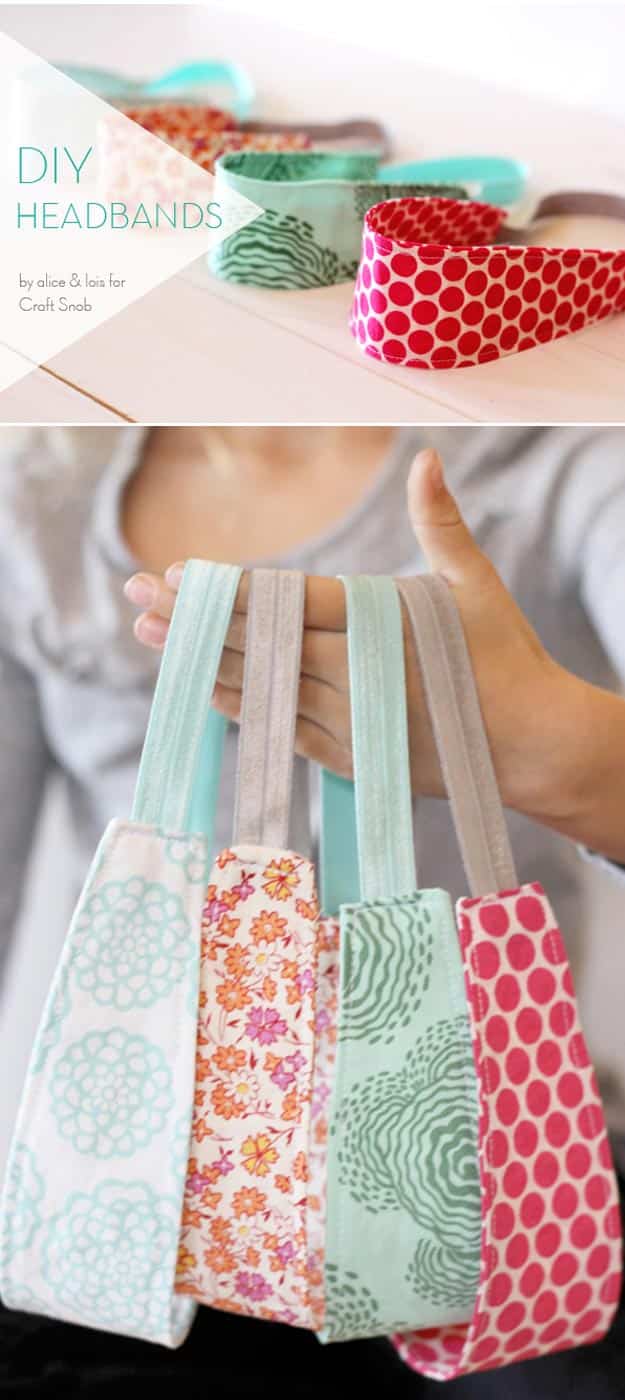 58. DIY Button Cover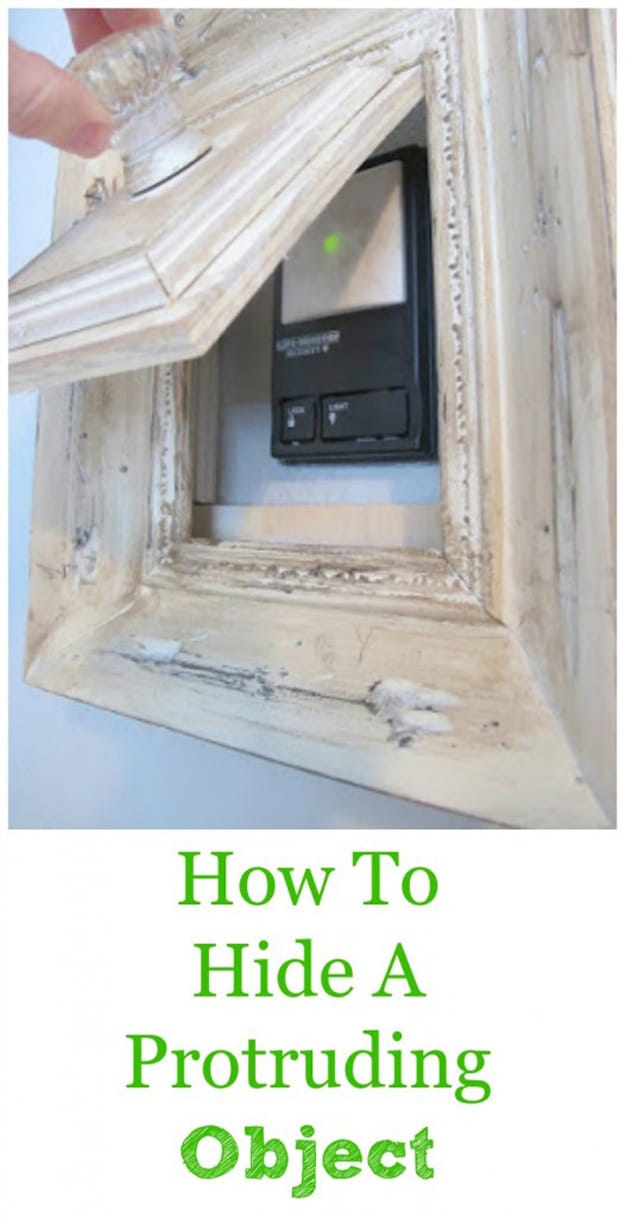 59. Glass Pebble Magnet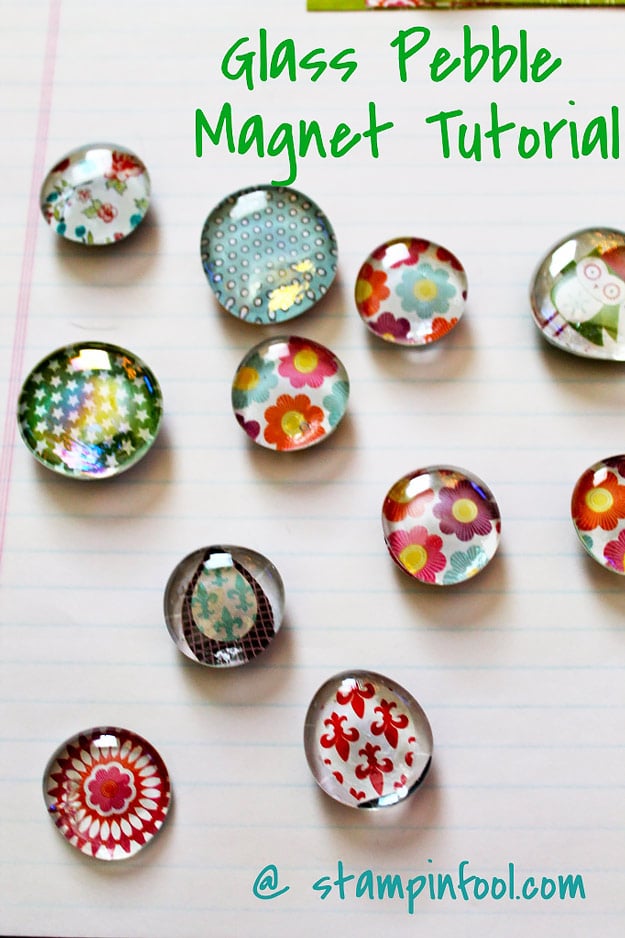 60. Wristlet Key Fob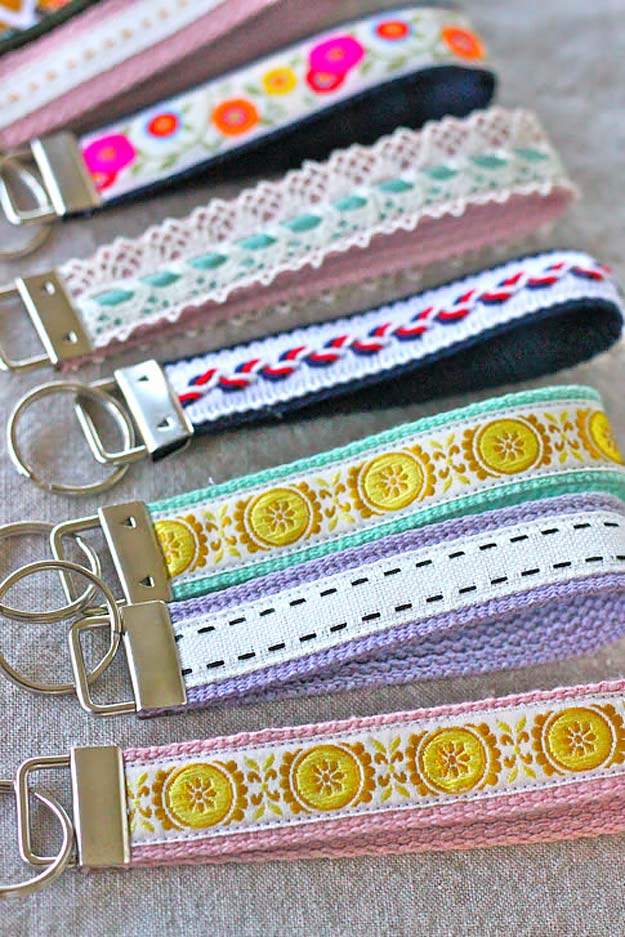 61. Wire Wrapped Bead Rings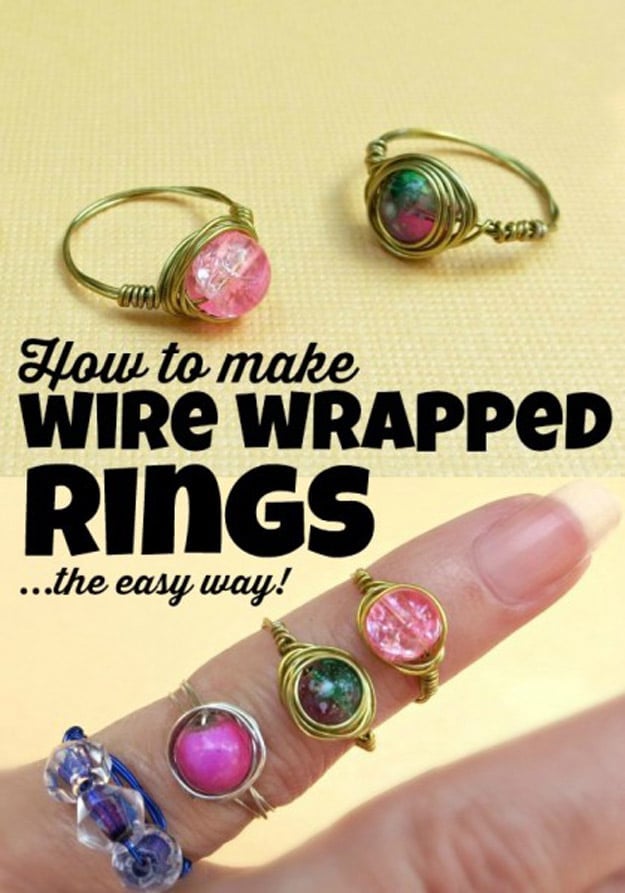 62. DIY Gold Chevron Paintings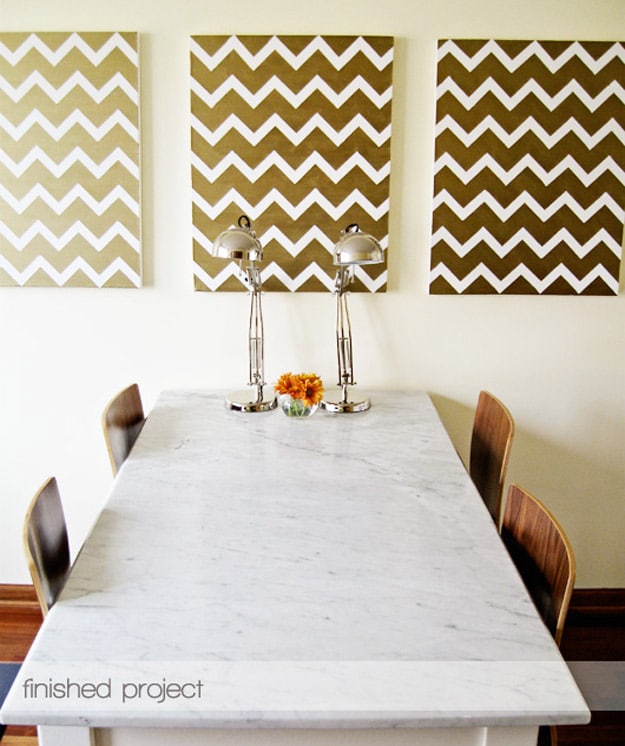 63. Rainbow Crochet Cup Cozy
64. DIY Etched Glass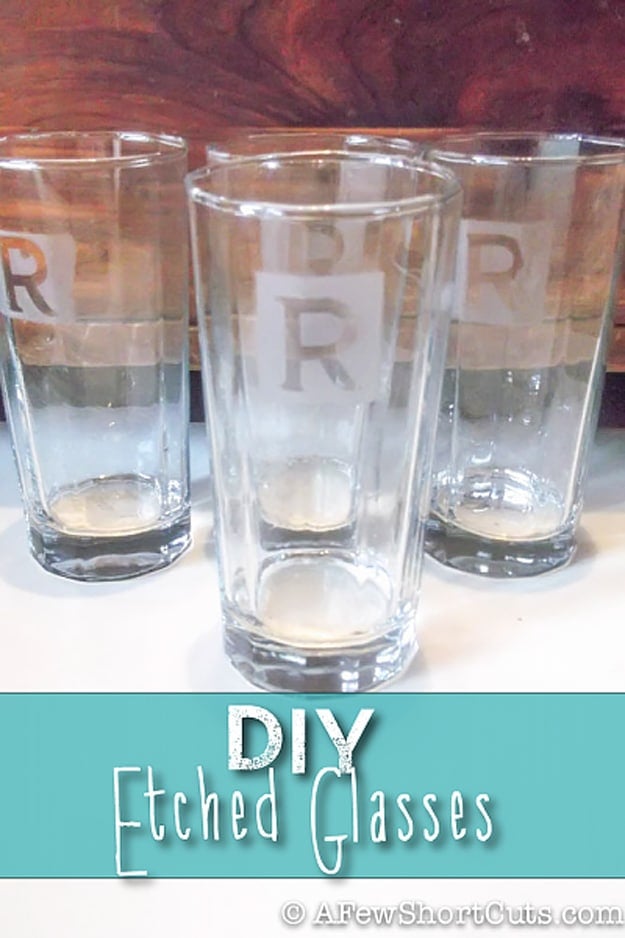 65. DIY Pacifier Clips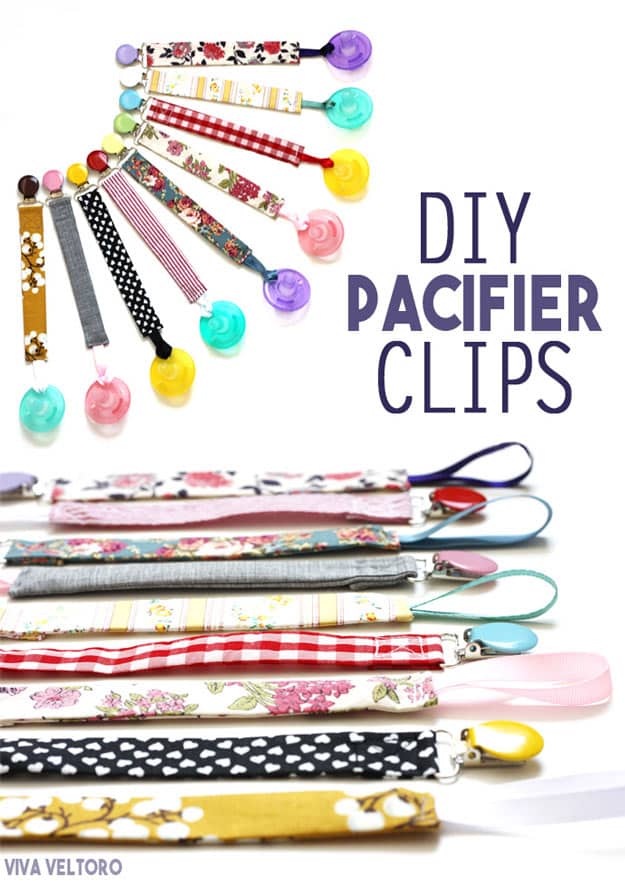 66. Dinosaur Toothbrush Holders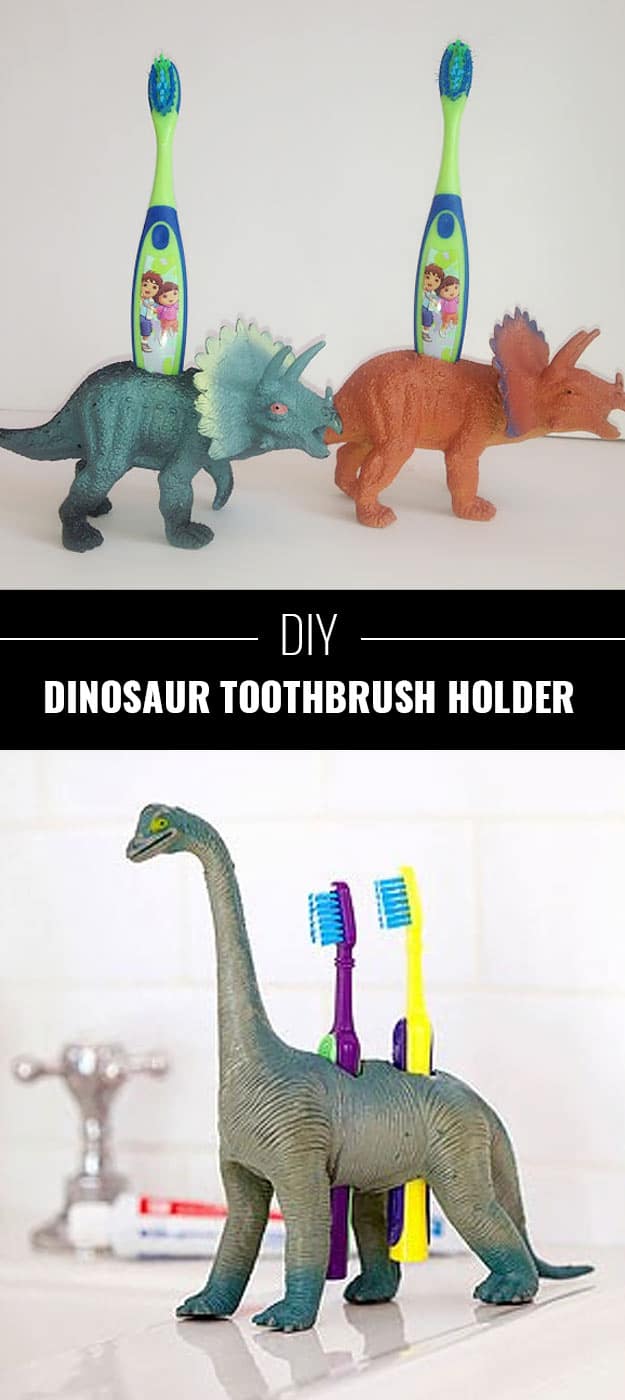 67. Thimble Necklace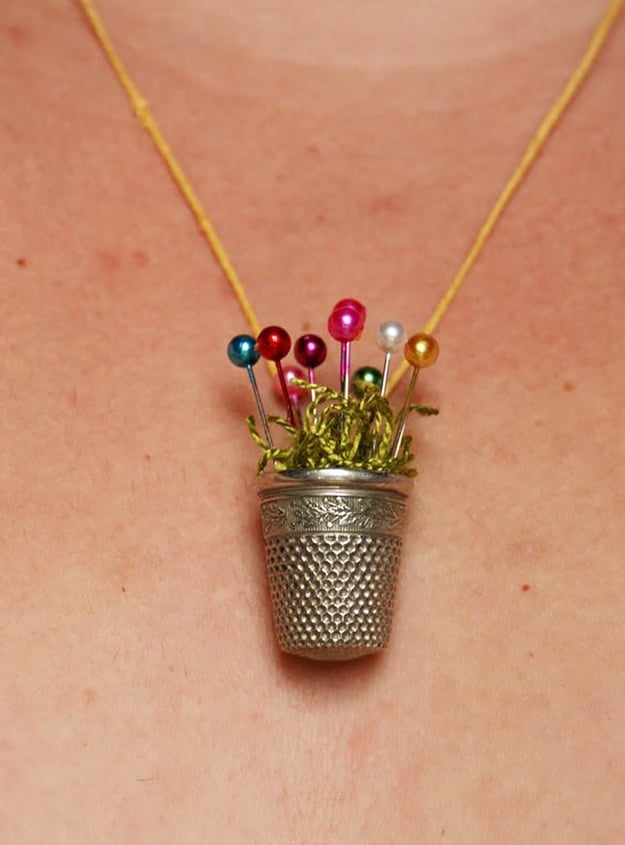 68. DIY Scoot Board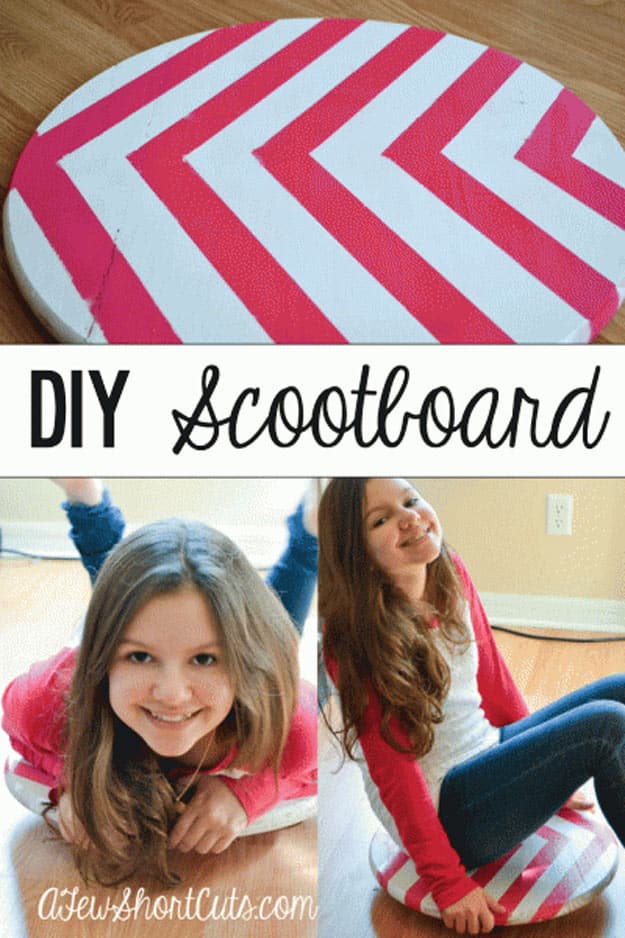 69. Washi Tape Wooden Bracelets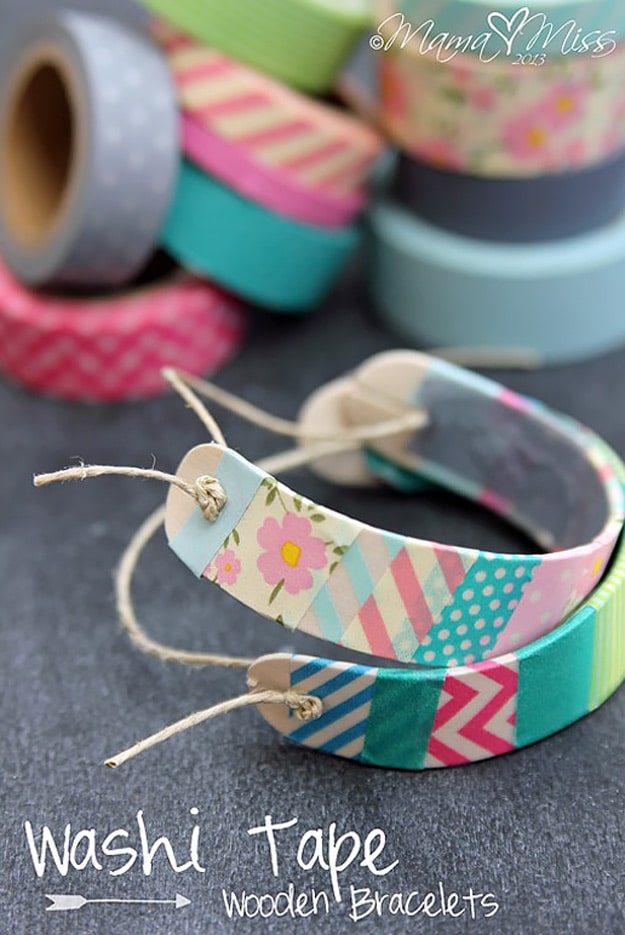 70. Felt Pencil Pouch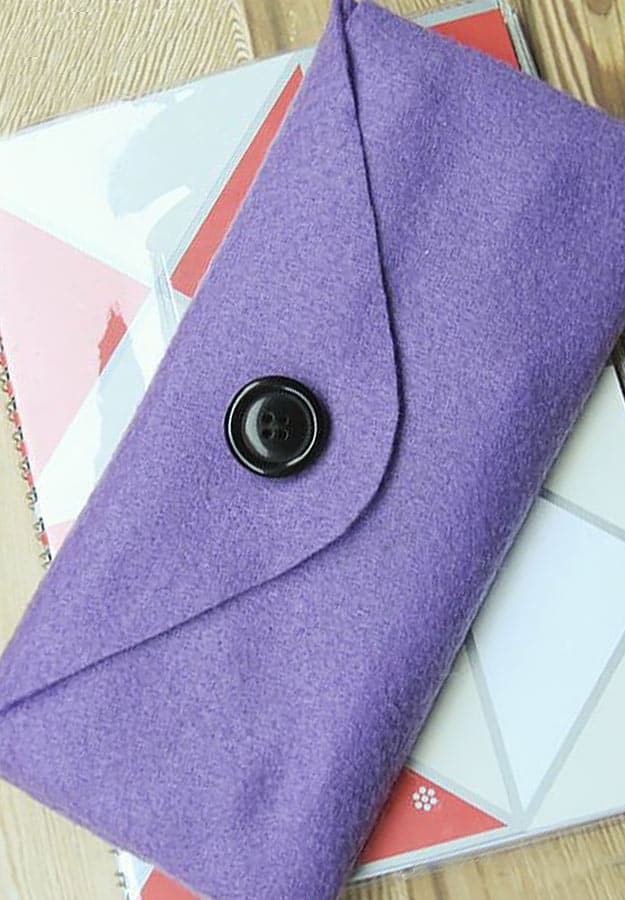 71. Amigurumi Cactus Crochet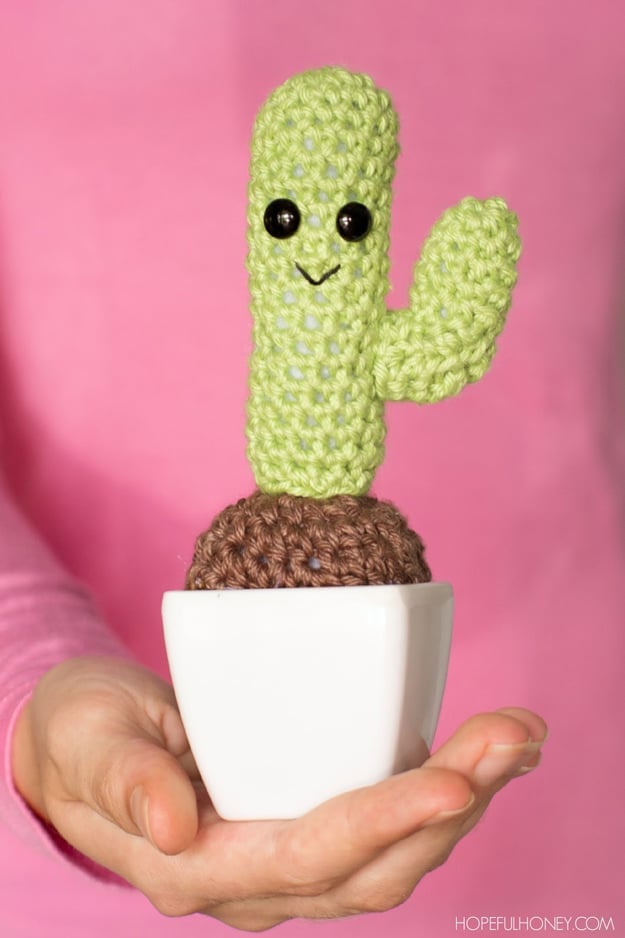 72. Designer Wrapped Pencils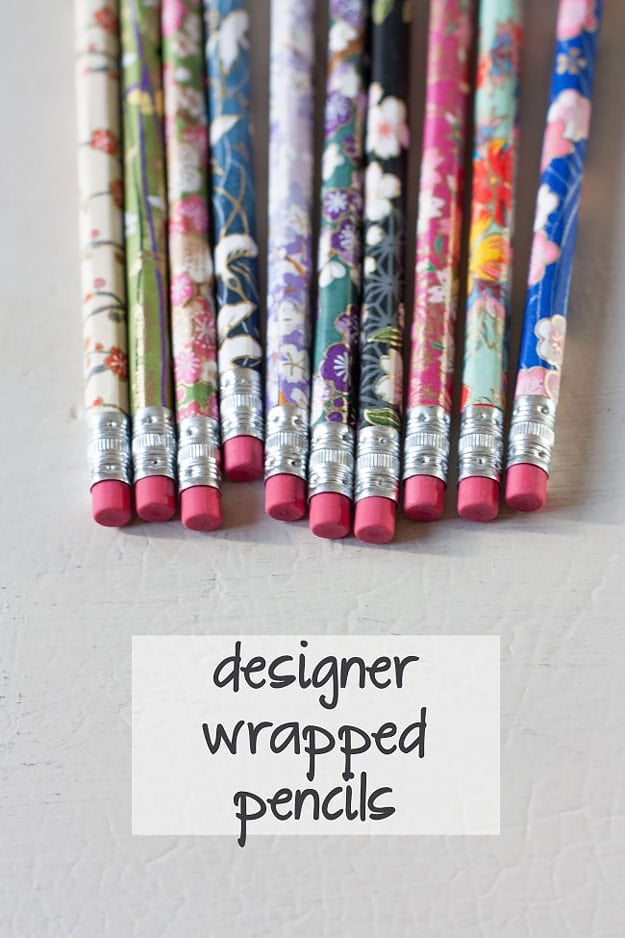 73. Pallet Wood Letter Decor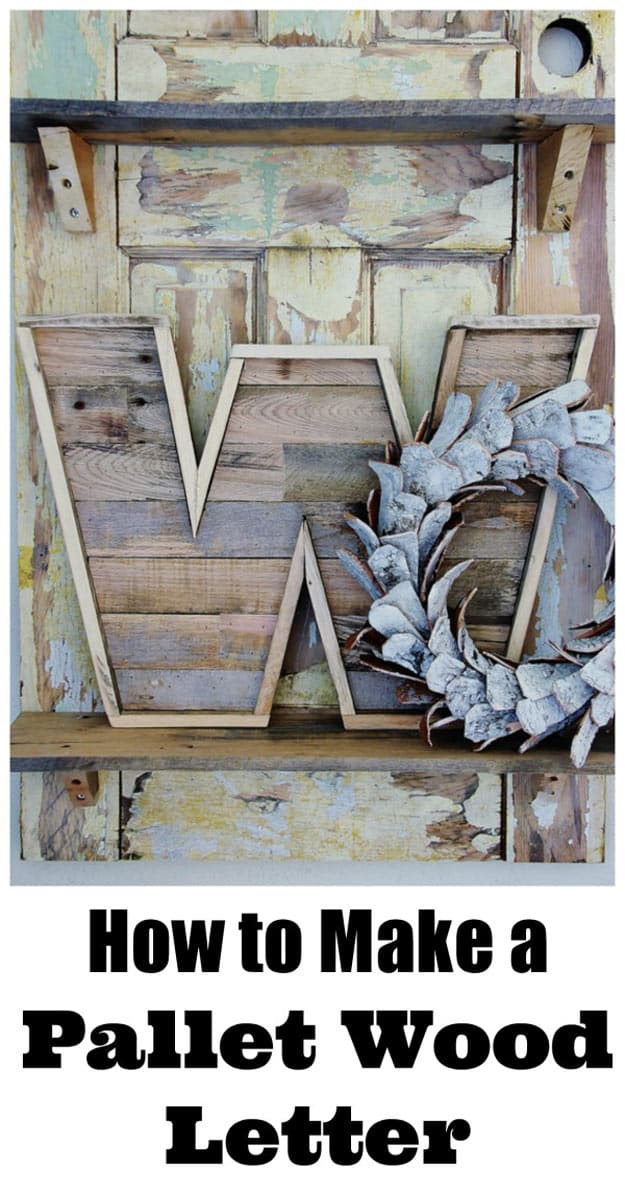 74. Washable Bowl Covers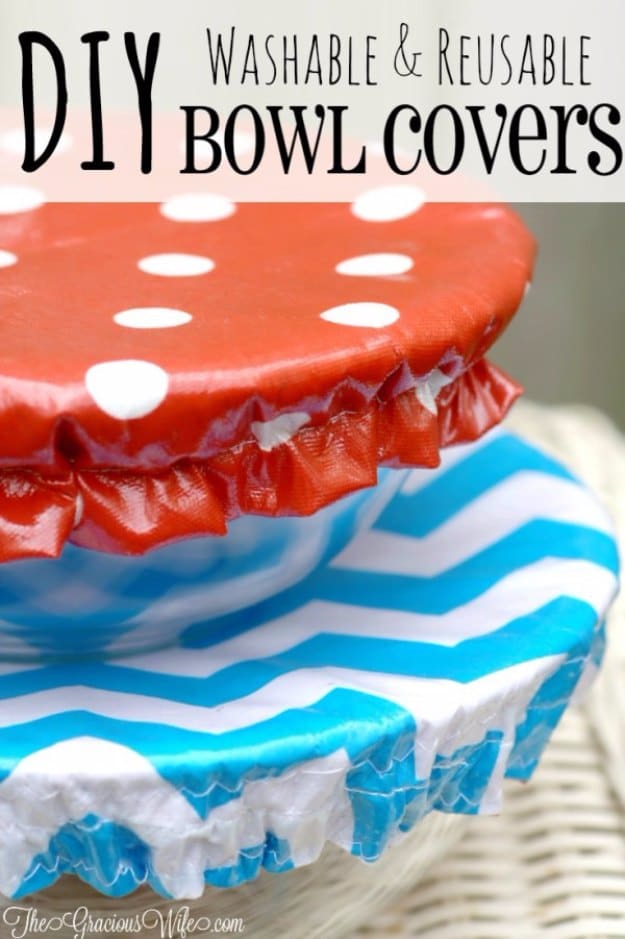 75. Wine Bottle Bird Feeder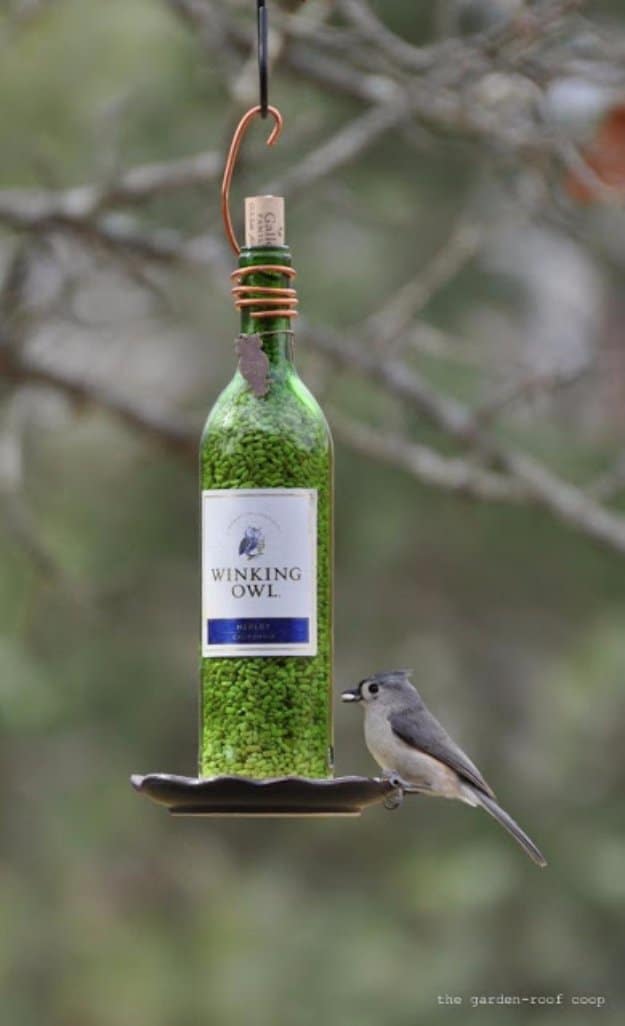 The post 75 Crafts to Make and Sell For Profit | Top Selling DIY Ideas appeared first on DIY Joy.